In feature 005 of Creator Behind The Campaign, we speak to Xian Peleaz, The White Company's PR & Social Media Intern where she shared her journey into marketing, a typical day in the life of a PR & Social Media Intern, an insight into her first press show and so much more.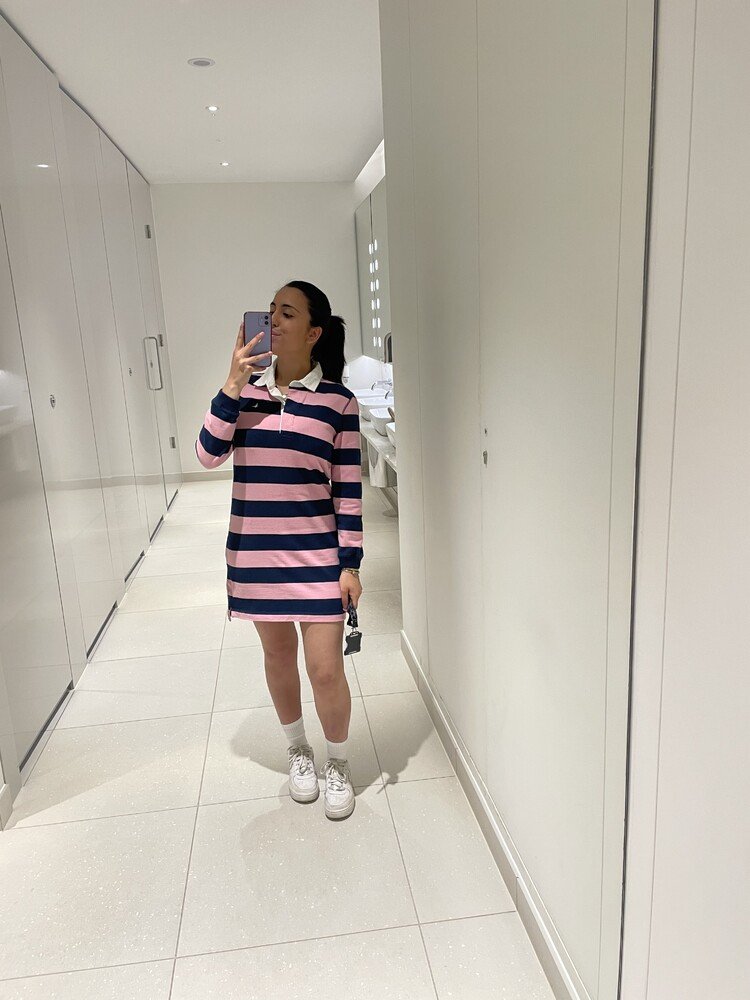 1. Tell us about yourself, what is your current role(s) and what role(s) have you previously done in marketing?
I'm Xian (it's literally just the name Sian as I already know what everyone's thinking when they see the X) and I am the PR and Social Media Intern at The White Company.
I graduated from the University of Portsmouth in 2020 with a degree in Journalism with Media Studies right in the middle of the pandemic. I remember submitting my dissertation and thinking, 'the world is in chaos, what on EARTH am I going to do now?'. I had a long and hard journey before I got my internship. It took me a year and a half of constantly applying for internships / entry level jobs. I even have the most depressing excel document, I had near 300 rejections! At least, if a boy were to reject me it would no longer phase me – just join the very long list – haha.
You can only imagine what so many rejections does to you. However, I guess it shows that I will never give up and my determination never went astray – I knew I loved PR and social media – and I eventually got a role doing exactly that in a luxury brand.
During my studies, I had completed work experience at BBC news, Sky News and Channel 4 News. For a few years my grandparents lived in Dubai and I managed to get experience at The Arabian Radio Network – I knew I always wanted to work in the world of media, I just had to figure out what.
2. Can you share with us a typical day in the life of a PR and Social Media Intern for The White Company?
Working on two teams means that no two days are alike. Saying that, I start every morning by updating our press report – I love to see which publications we have been featured in each day and the press team and I get rather excited when we see our brand mentioned in one with a massive reach.
From here, it really does depend on what's a priority. I could open my emails and have an urgent call-in request from a fashion director at Hearst or HELLO magazine, image requests from journalists at Grazia or I need to make sure an influencer has all product to be able to make social content ASAP.
Some days will be meeting heavy. Joining our teams in the various departments to see newness product that will be released in upcoming seasons and how we can push these on our social channels and within the press, 1-2-1's and weekly catch ups with the brand marketing team.
My social boss and I take it in turns to write the copy for social content going live then I will schedule this everyday and for weekends across all social channels. I've even had the opportunity to go to our studio in Northampton for a social shoot – creating IG content for our current Summer Sale and trans line.
We work very closely with a creative agency in New York, so I work with them to ensure they have all high-res imagery for journalist's state side, discuss ideas for gifting initiatives and then making sure all product is sent over to them in time and join in weekly catchups on how they are pushing our brand awareness through press.
3. You recently completed your first press show for The White Company. Can you give us an insight into the planning and how the event went?
The White Company hold a major annual event (pre covid of course) called 'Christmas in July'. Here, we showcase and give journalists, influencers, those who work in affiliates and B2B an exclusive preview of newness product and give them Christmas inspiration.
Although it did feel odd to put up 9ft Christmas trees and cover the floor with snow during the heatwave, the press event was a great success. Who does Christmas better than The White Company?
The VM team brought EVERYTHING to life. It's amazing to see how creative they are and how they make their visions become a reality in the most beautiful way.
Prior to us arriving at the venue, each room is mapped out to perfection, all product is gathered from Head Office and the warehouse for us to take to the venue – we took up a whole room in office that was covered from floor to ceiling in boxes for us to load up vans with on the week of the show.
We also brief in with our creative team our invites so they can make them look artistically on brand and ready to be distributed to our contacts.
4. What do you love most about working in the marketing industry?
I love that you are always having to think of new ideas. New ways for people to engage with the brand. It is great to see what other brands do and how it works so well. I absolutely love seeing brands who keep it real, speak on their campaign as if you were talking to a friend and making it funny – a lot of quick wit is going into campaigns, and I love it!
5. Are there any challenges you face in the marketing industry and how do you overcome them?
I think for me, it's proving that I am not just an intern. There are many negative connotations with that title, many thinking you're just making cups of tea, filing paperwork and doing all the jobs nobody else wants to do.
I am fortunate that The White Company treat me like an equal employee and I am able to voice my opinion and put my ideas forward. By doing this, when my internship does end I am able to go to future employers showing all I have worked on and that I have the experience to dive into whatever is next for me.
6. If you could share one piece of advice, what would you say to someone looking to start a career in marketing?
Take all the experience you can, give it your all and never give up.
It's a competitive industry and you're bound to get knock backs, but these will shape you into a much stronger person.
7. Where can our community follow and engage with The White Company and yourself on social media?
You can find The White Company on Instagram and on Facebook.
If you want to follow me on IG then here I am or connect on LinkedIn!

Thank you for reading our fifth feature of Creator Behind The Campaign. Make sure you're following Because of Marketing on LinkedIn and Instagram for all the latest marketing campaigns.