In feature 016 we spoke with Rory McEntee to gain an insight into his marketing journey, working for brands such as McDonald's, Heineken and Gatorade to his role as Brand and Marketing Director for the disruptive fitness chain, Gymbox.
Rory shares with us his background in marketing, a typical day in his life along with his favourite campaign he's worked on and the metrics he tracks to evaluate the effectiveness of marketing channels whilst disrupting the industry.
1. Tell us about yourself: when did your marketing career begin, what is your current role(s) and what role(s) have you previously had in marketing?
I'm the Brand and Marketing Director at Gymbox which is the most unique and disruptive gym chain in the industry. The brand is known for its larger than life marketing campaigns and having the most creative classes around. That is a great combination for a disruptive marketer like myself.
I started my career in the agency world working for brands including Heineken, McDonald's and Gatorade. A lot of my work focused on sport campaigns for those brands which I had a huge personal interest in. I then made the jump over to brand side and worked for Everyman Cinema. I loved being the underdog and finding creative ways to challenge the big multiplex brands.
That David and Goliath approach led me to Paddy Power where I spent a number of years causing mischief in the marketing team. Some notable campaigns included getting a footballer to wear (and show) his Lucky Paddy Power pants when re he scored a goal at Euro 2012 and getting tweets 'written' in the sky by planes at the Ryder Cup.
I followed my passion and spent a number of years in hospitality working for brands including Pizza Express and Benugo before coming back to my disruptive routes at Gymbox.
2. Are you able to describe a typical day in your life as Brand and Marketing Director at Gymbox?
As a challenger brand we try to do things differently. And that does make us quite reactive to what might be going on in the world so as cliche as it sounds, no day is ever the same. What you think might be the focus can very quickly change based on a new opportunity one of the team might spot and what news has broken overnight. I do tend to try and set my day into a few distinct areas;
Sponge time – I wake up early, grab a pot of coffee and despite what health experts say about avoiding digital first thing in the morning, I'm on my phone and laptop checking the news and topical events. Back in the day at PP we would have all daily newspapers out in the morning and gather to see what we could jump on. I take that concept with me now and have some time at home looking at the latest goings on to see if there is anything as a brand we should be looking at. I then walk to the office which takes about 45 minutes and let all the info I have seep in my brain.
Sweat the details – I'm in the office about 8am and at my best in the morning. I use this time to get the teams set and actions over to our wider agency and freelance teams so everyone is ready to go and maximize the hours in the day. There tends to always be one or two whacky ideas that come to mind that I run past my CEO but 9/10 ideas never see the light of day!
Digital detox – I'm lucky enough to have the office next to one of our gyms and I try to get away from my desk for a workout for 60-80 minutes. My phone goes onto airplane mode and I normally have some heavy rock on the playlist and it's me time. I'm extremely lucky to work in an industry that I have a personal passion for and I tend to be training for a fitness event so always have a focus that I'm building for.
Get stuck in – the afternoon and early evening tends to be more meeting based. It can range to re-grouping with the team and actions set in the morning to face to face meetings with one of our agencies. I'm very hands on so I really enjoy getting stuck into the detail with my teams, be it the analysis and reporting of a campaign or getting into the specifics of a piece of activity we are working on.
Me time – I tend to try and leave any personal branding or scrolling through social media until the evening. I'm not a typical content creator and only post when I have something useful to talk about which tends to be a reflection of a topic or something interesting that happened that day. I don't watch much TV. Unless A New Place in the Sun is on and you won't get a word from me then!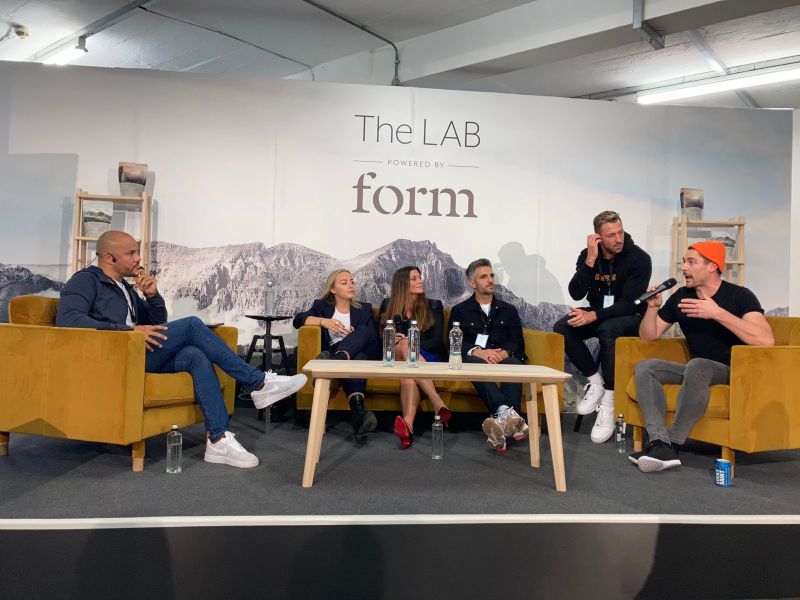 3. You've worked on many campaigns with Gymbox – what has been your favourite campaign you've worked on and why?
I feel extremely lucky to work on a brand that lets you be creative and have worked on some really great campaigns. Working for a brand that pushes the boundaries is fun. I loved coming up with the world's first brand 4 brand collab alongside the team at Surreal and also our cheeky Google ads campaign Your Reap what you SEO poking a little fun at our competitors.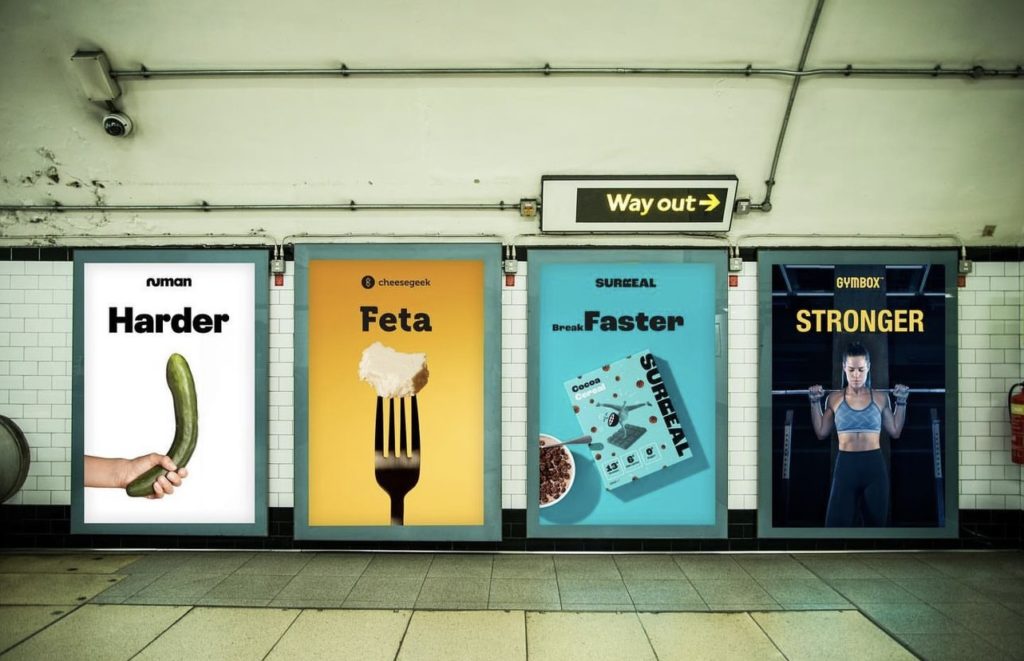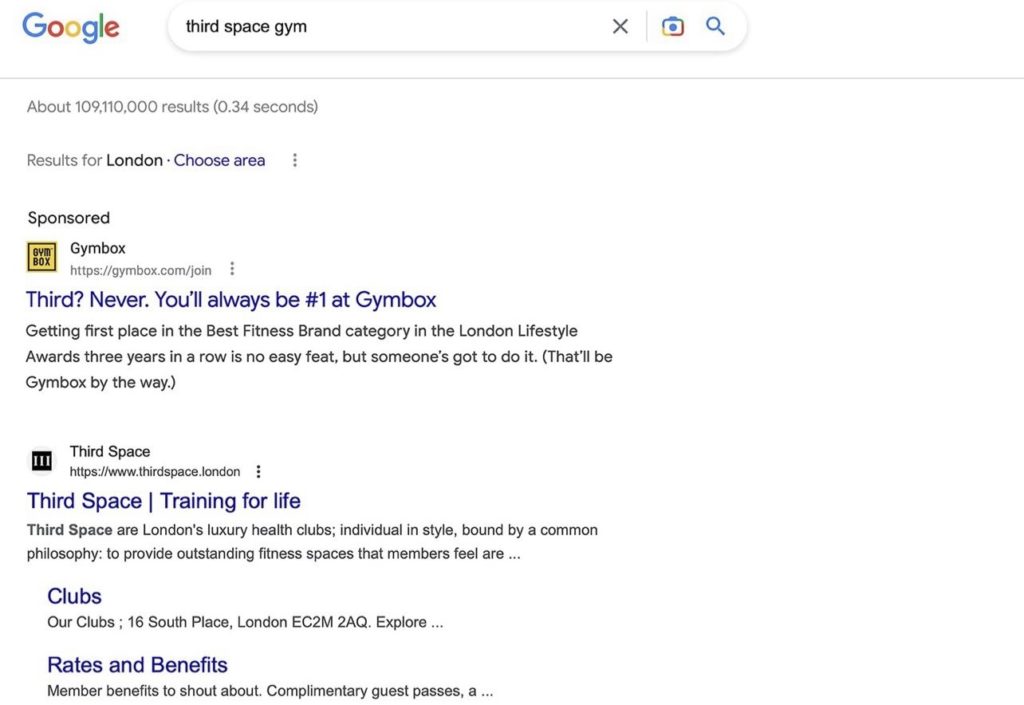 That said, I think the simplest ideas tend to be the best. The fitness industry was rocked with closing during Covid and everyone pivoted to online fitness. When we were due to re-open we needed something to capture the public's imagination and to get people out of their living room and back to the gym. And what better way to do that than to reference the poster boy of at home fitness, Joe Wicks. We didn't get permission from Joe for the advert which goes back to my manta of Ask for forgiveness, not permission so it was risky. We did a series of billboards which read 'Thanks Joe Wicks but we're back and we'll take it from here' and it really hit the tone of a nation. Even Joe loved it and began sharing it widely on social. And in return to say thank you to him and his efforts during Covid, we gave him a lifetime free membership at Gymbox.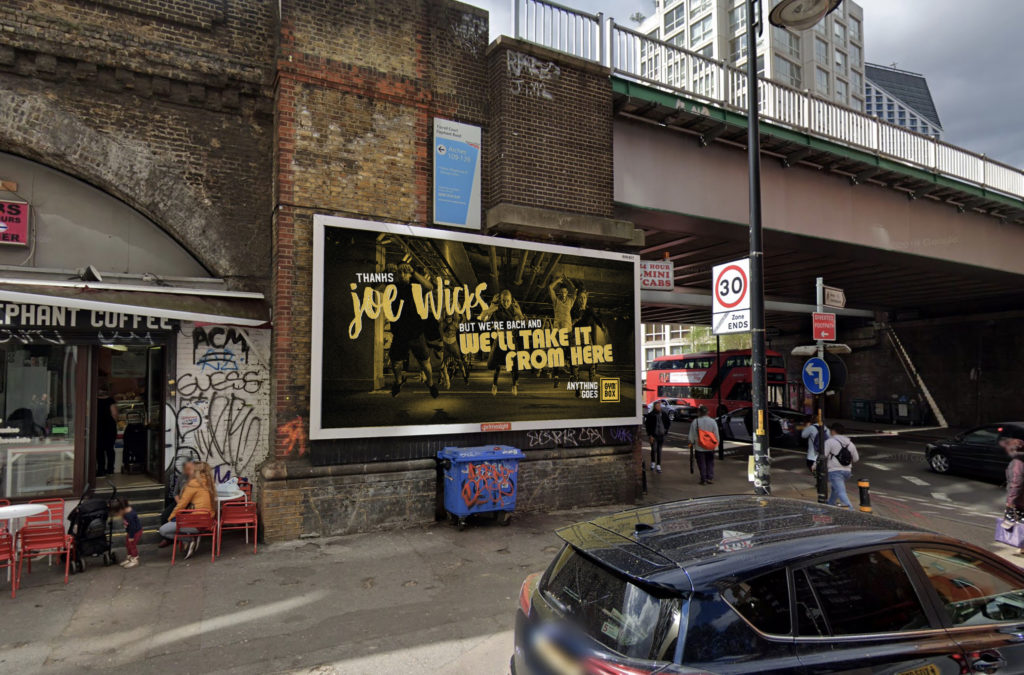 4. Can you walk us through the creative process from marketing objectives to campaign results?
I think a lot of people see some of the Gymbox campaigns as cheeky and a bit of fun and beyond that unless you are one of those looking to join a gym at the time, that's about it. But being a London based brand and people constantly moving jobs and homes, we know how important it is to be top of mind for when that time comes.
So our objectives are both heavily influenced by 1) marketing and driving acquisition and 2) brand and having share of voice. They are however so interlinked and every acquisition activity be that a paid social advert, an e-mail or even handing out a flyer on the street must be steeped in our brand tone. My job would be a lot easier if we just put out any bit of copy to drive sales but every touchpoint must have our edge and personality. That's why we come up with ideas like having street performers and live music for our flyering teams near clubs or if we do a new class we think about how we will capture the imagination of the press in order to get earned media for free.
And that doesn't come easy. We spend a lot of time as a team with our agencies and extended freelance team offsite to try and come up with new ideas. There is no magic template I'm afraid. Just a lot of passionate creative people in room. A few wines can help too!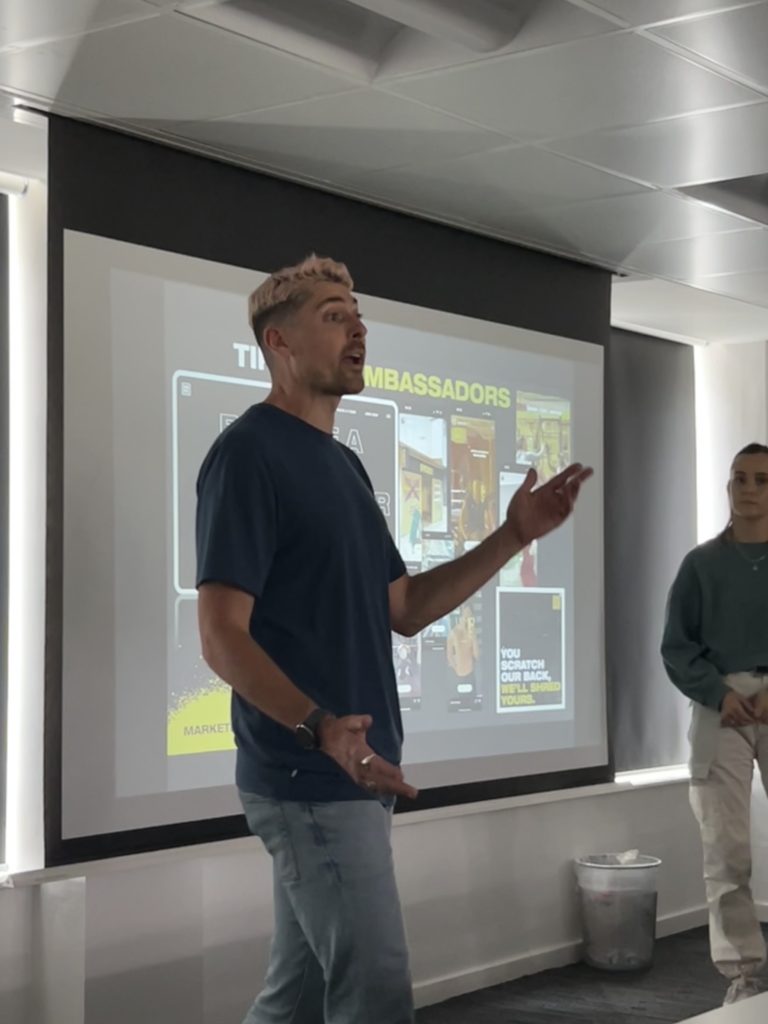 5. What metrics do you consider when evaluating the success of a marketing campaign? How do you track and measure the effectiveness of different marketing channels?
Our business is heavily driven by enquiries and leads. Typically that is people walking into our gym for a look around or putting in an enquiry on the website.
My job is to drive them to both places. Be that through proximity club marketing or through our digital and social channels. When it comes to these acquisition channels, I really look to judge the success of the campaign on our cost per acquisition of that lead. Can we get people visiting our website and putting in an enquiry for as little as possible. I have a set budget so the cheaper I can make that CPA, the more I can invest into getting the message out there and getting more people to our website.
When it comes to the brand, that really is a gut feeling. I spend a lot of time social listening and seeing what the press are saying about us. And I'm working out in the gym daily with our members. That gives me a great view on our brand health and how relevant we are as a business. There are some tools we use but a lot of it is a feeling, a gut where you know you are being talked about in the right way.
6. What have you learnt during your years of experience building a disruptive brand in the fitness industry and what advice would you give to marketers looking to enter the industry?
The number one thing is you've got to back yourself. There is a lot of noise out there and some of that can be internal through other stakeholders and some of it can be external with what the world thinks is acceptable and correct. But to build a disruptive brand you need to do things different and be prepared to ruffle a few feathers.
I think the main bit is to trust your gut. With disruptive campaigns, you tend to toe the line a lot. When I first started out, social wasn't as big as it is now and the noise around a campaign can snowball. I always try to be disruptive but not offensive. But inevitably you will always offend some people. And you have to be ok with that. Otherwise you will just try to appease everyone and won't move the needle.
I'd also say, get into an industry where you are truly passionate. I've worked for brands across fitness, sport, food & beverage and entertainment because I love them as a consumer and I live and breath them every day. So when it comes to my job and doing marketing, it's not work, it's a passion.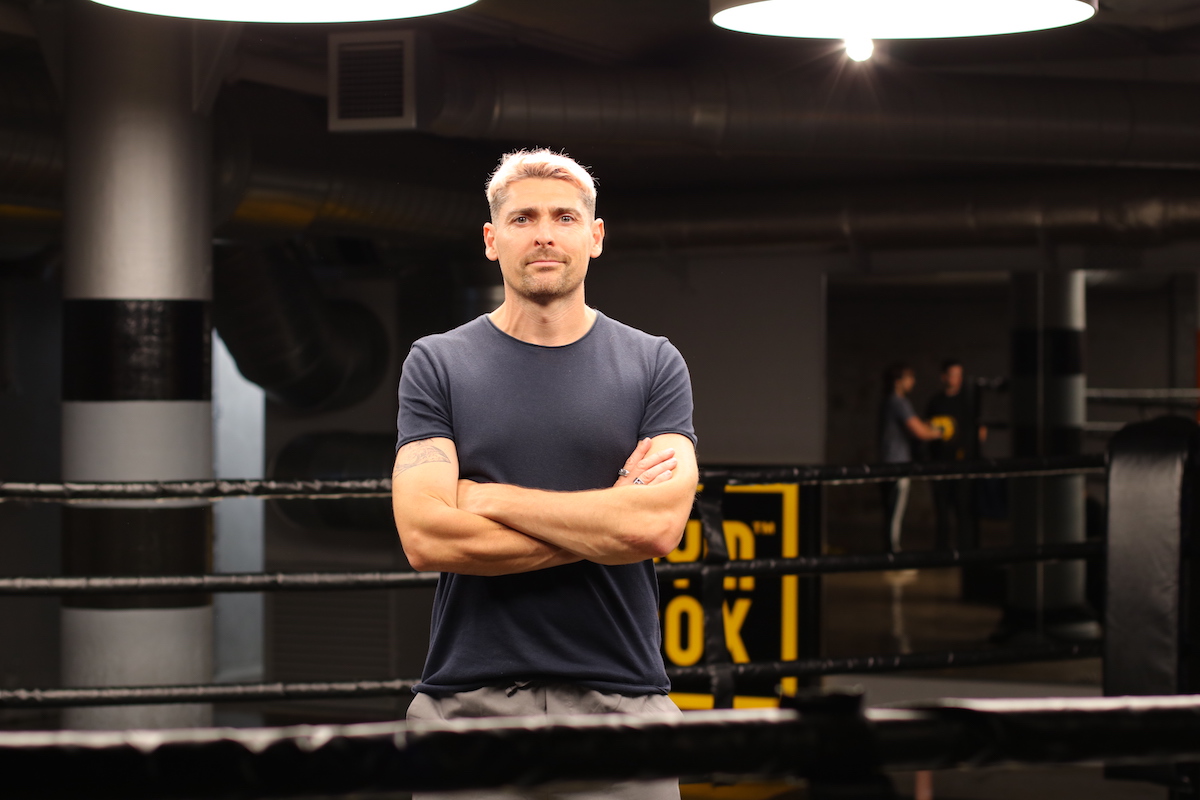 7. Where can our followers follow and engage with yourself and Gymbox on social media?
When it comes to social, I'm a jack of all trades and a master of none! That's why I hire a great team who does our social. You can find me rorymcentee and gymboxofficial across LinkedIn, Instagram and TikTok.
Thank you for reading our latest Creator Behind The Campaign. If you enjoyed it, please share it forward. Make sure you're following Because of Marketing on LinkedIn, Instagram and TikTok for all the greatest marketing campaigns.