The most cost effective Super Bowl ad.
And perfect product placement.
Ever since the NFL and Apple Music announced Rihanna would be performing during the Half Time Show, she and her businesses have worked incredibly hard!
But before she left the stage, Rihanna got her product on show to millions of viewers who tuned in to watch her 13 minute performance.
Rihanna's backup dancer handed her a Fenty Beauty 'invisimatte' product so she could quickly touchup her make up before performing "All Of The Lights".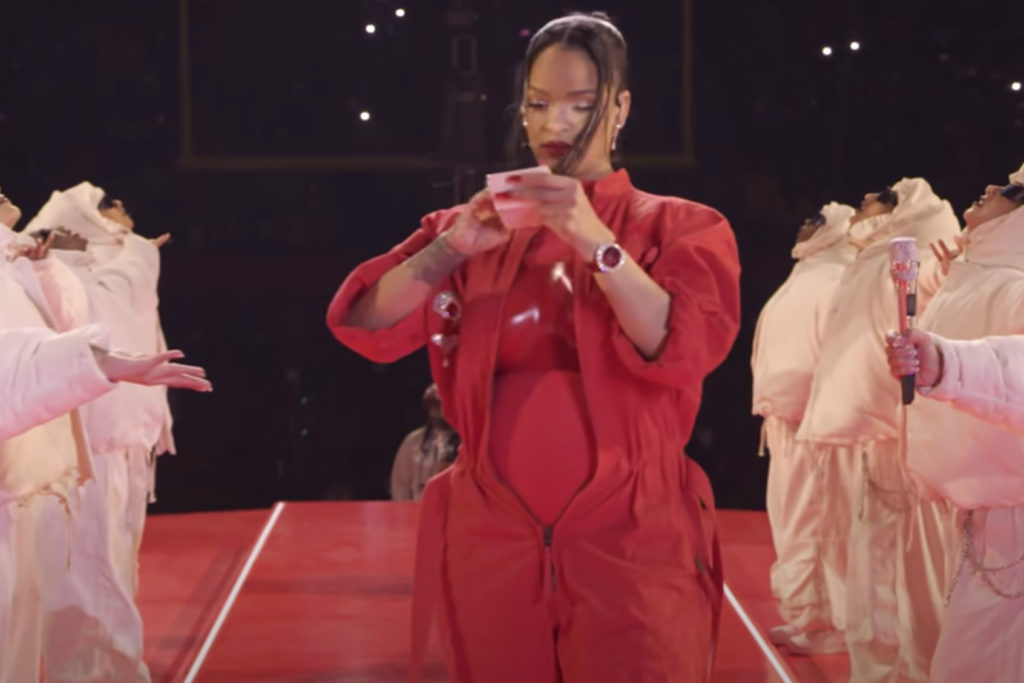 This year, for a 30 second Super Bowl ad, brands paid as high as $7 million dollars for airtime.
But, this 3 second Ad, is the most memorable for a lot of viewers.
Her genius marketing move earned $5.6 millions in media impact value and Google searches for Fenty Beauty increase x20 after the Super Bowl Half Time Show.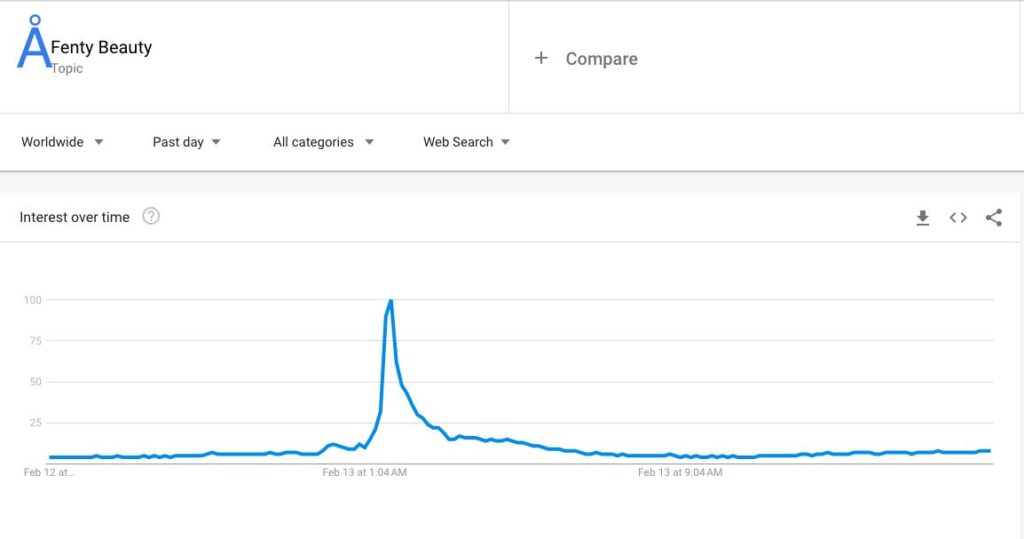 Rihanna + Super Bowl + promoting her product lines with the best marketing teams…
They seriously did work work work work work 👏🏽