In feature 009 of Creator Behind The Campaign, we interviewed Riccardo Martone, a content creator in the EA Sports FIFA Industry who has built a community of over 400K followers, runs his own social media agency, and is currently studying his degree at university.
Riccardo shares his journey from how he got into social media marketing, what community means to him, the challenges he faces as a university student whilst running an agency and advice to anyone wanting to gain marketing experience.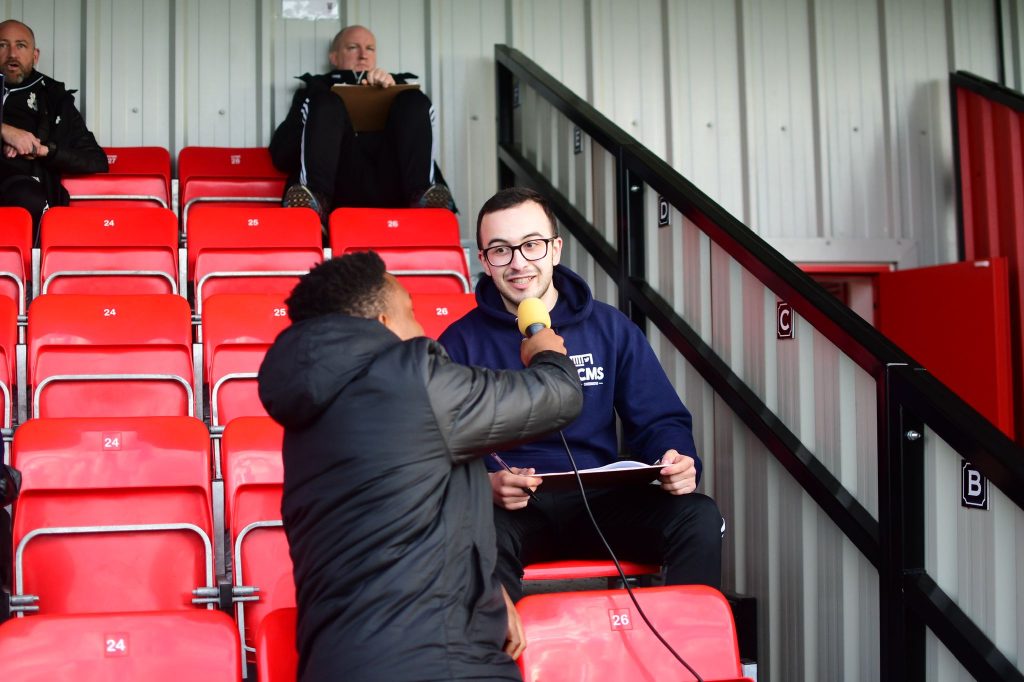 1. Tell us about yourself: You're currently a student at university and you have your own social media agency.
How did you get into social media marketing?
My name is Riccardo Martone, I am 21 years old (2000) currently in my 4th year at Glasgow Caledonian University studying International Marketing.
I first got into social media around the age of 13 years old, I firstly used it to consume content and be a part of a community. The feeling of being a part of a community is something that has stuck with me to this day and is one of the biggest reasons why I got hooked onto social media – I knew instantly I wanted to build my own community for many reasons, the largest being, I wanted like minded people to have a place to come together and share experiences.
During 2014 I was lucky enough to watch the rise of 'Social Chain' one of the largest most innovative social media agencies founded by Steven Bartlett. Through listening to Steven Bartlett's story it inspired me to start learning and understanding how to be a creative figure on social media looking into 'Copywriting', 'Photoshop' and every programme that could help me build my community. From here I developed my skills and started creating my community in the FIFA industry, later on opening up my own agency which I will discuss later on..!
2. Can you please share with us what a typical day in the life as a Managing Director of RM Media Management looks like?
I firstly opened up RM Media Management over lockdown in 2020 as I noticed that many businesses did not have an online profile whether this be on social media or through a website, therefore, identifying a gap that I could look to fill.
Although a gap in the market can often lead to the ambitions of financial growth I was more interested in helping the local community build and grow their social media profile. Through this time I had the chance to speak to many different business owners and understand the difficulties that lockdown had brought for independent firms.
A typical day with RM Media Management would consist of identifying the needs and wants of a client. The start of this process would be to identify each process to completing this objective:

1. Identify the branding of the company, what image do the owners want to portray on social media and what is the true meaning behind the business?

2. What materials do I have / can I get? Do I need to set up a day for photography or can I source images from the company?

Many of these materials can include brand logo, colour theme and styles around images, backgrounds or borders that can be used to inspire posts.
No day was ever exactly the same, I was lucky enough to have clients from different industries such as: food, waste management and blinds/ shutters, therefore, every piece of imagery and text created were different and exciting in their own way. There are many different ways to create content, my preferred way is through photoshop as this allows me to be creative and have full control of my graphics – this is how I create the majority of my clients posts.
It is often important to take time to study each industry looking at competitors in the local area and also leading firms in the industry to get a sense of where we are and how we can differentiate from other firms.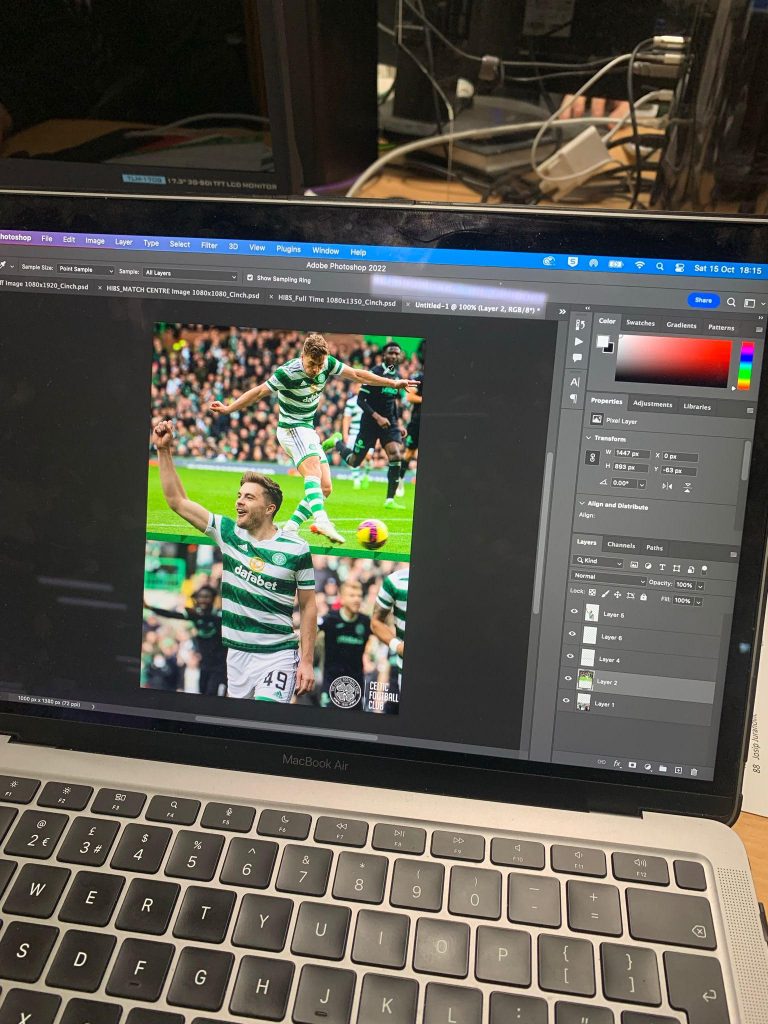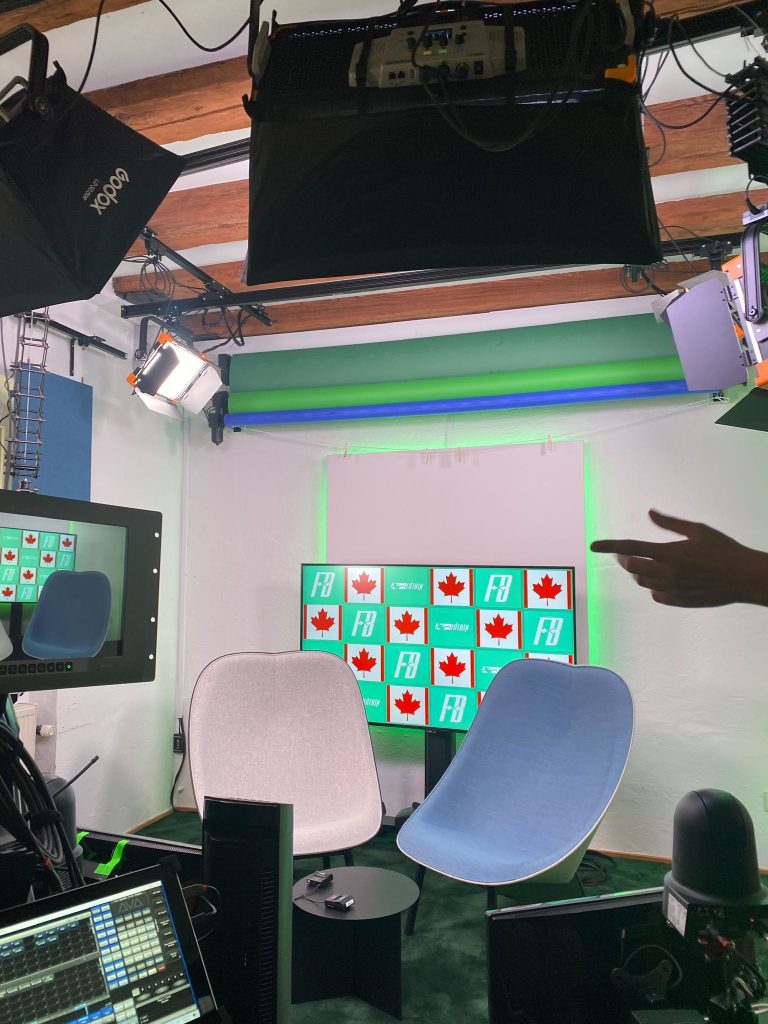 3. You are also a content creator in the EA Sports FIFA Industry under the CareerModeStars Network. Can you please tell us the inspiration behind becoming a content creator, how you
grew the Instagram account to over 144K followers and any tips you can give for growing a social media presence?
CareerModeStars was founded in February 2015 – it was the first page I had created that really seemed to stick, and I am happy it did. Today we have over 400k followers across all platforms, our largest being on Instagram at 145k followers. As I was 14 years old at the time, I spent a majority of my time playing video games in this case it was FIFA I always enjoyed sharing what I was doing in the game, however, I never knew where to share this information this was my inspiration to creating a Twitter page firstly for CareerModeStars.
It seemed to have been the right time for me to do this as my first ever success on social media was the page reaching 700 followers after 3 days which blew my mind, instantly I knew there was something there that could grow over time. It wasn't until 2016 when I had created an Instagram account, I had heard that there was a lot of organic growth on this platform and ultimately I wanted my content to reach more people so I took the lunge and moved my content to Instagram. Currently my Instagram page has 65,000 more followers than Twitter so I can thank my 15 year-old self for this!
I have a tip for people that want to grow a social media following, it may not sound like a lot but I promise it will work:
Do what you enjoy, do not over complicate it.
In more depth it is important for you to focus on what you enjoy doing, consistency is everything and this is only sustainable if you enjoy the content you are producing. Life is already hard enough, don't overcomplicate your social media posts too – this should be a way to express how you feel, what you are doing and the things you enjoy!
Yes there are prime times to post, but I promise if you are consistent you can achieve what you want to achieve. Some of my best posts come at 1am in the morning, some don't look as aesthetically pleasing as others. Look where the attention is at the moment TikTok offers a lot of organic growth, Facebook looks to be back on the rise and YouTube shorts continue to excite me going into 2023.
4. What is the biggest challenge you have faced so far in your career as a university student, agency owner or marketer and how did you overcome it?
Where do I start! There have been many bumps along the way but they have all been necessary to develop, I'm sure there will be plenty more to come…
Working under my own agency I am not afraid to admit that I underperformed for my very first client, this is not something I am proud of and I thought about quitting straight away as it felt like I didn't have the capabilities to fulfil what was needed for the agency, however, thankfully I continued and developed my skills further to develop strong working relationships and fulfil tasks at high standards. This was a big lesson for me, especially mentally at times like this you must take a step back and evaluate what did not go to plan and what can be done to ensure next time round things are better.
At University the biggest struggle is time-management, looking at a schedule full of University work tied in with social media work can be stressful at times however it is important to structure your day and have a set plan of what you will do each day. Sometimes it's okay to take a break, one of the biggest lessons I have learnt is when you try to do everything you'll most likely get nothing done. Schedule your day and understand things will get done in due time.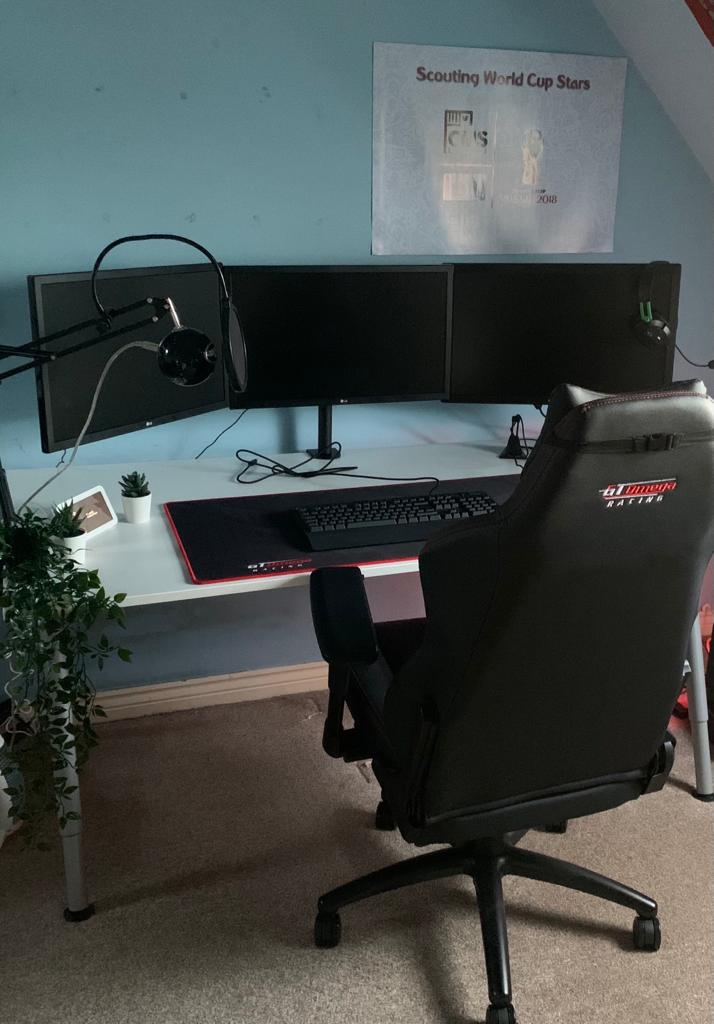 5. What advice would you give to someone who is at university but wanting to gain marketing experience and enter into the creative industry?
I would 100% recommend doing everything you can to gain experience, if you are just out of school then you have 4 years to go down two routes for this either create your own social media pages and develop your skills through self-taught methods specifically for Adobe programmes such as Photoshop or Illustrator there are unlimited tutorials that can be found on YouTube.
Another option is through applying for internships or summer jobs within the digital media industry, there is no better time than now with the need for 'creatives' being at an all time high. Volunteer to do the social media for your University sports team, keep an eye on social media channels and how companies continue to innovate through marketing techniques such as influencer marketing. Staying up to date with the latest will help develop your understanding and separate you from others.
Using LinkedIn is a great way to create contacts, read content and news from other people in the 'creative' space. There are many jobs posted on LinkedIn that could provide a way into the industry and with the ability to message any of your contacts you can directly open a conversation of what is required for the role to see exactly what areas you can work on to get there.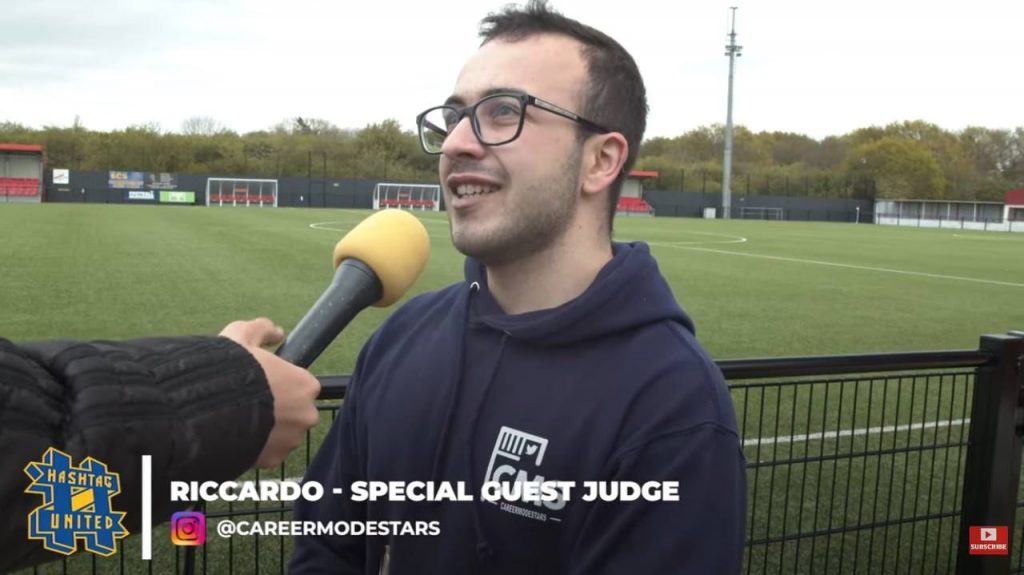 6. Where can our community follow and engage with yourself on Social Media?
You can connect with me here on LinkedIn.
Or over on Instagram @Riccardo_Martone where I often post stories on my latest work!
Thank you for your time, if there are any questions or if you'd like to have a chat please send me a message!
And that's a wrap on the latest feature of Creator Behind The Campaign. Make sure you're following Because of Marketing on LinkedIn, Instagram and TikTok for all the latest marketing campaigns.