In feature 003 of Creator Behind The Campaign, we speak to Olivia Greaves, CreativeRace's Head of Design. We hear about her journey to becoming a Graphic Designer, what a typical day in the life at CreativeRace looks like, tips on overcoming creative blocks and so much more…
1. Tell us about yourself, what is your current role(s) and what role(s) have you previously done in Graphic Design?
Hi I'm Olivia, Head of Design at CreativeRace. I've been a Graphic Designer for 12 years, since graduating from Leeds Arts University with a degree in BA (Hons) Graphic Design. From graduate level, I have worked my way up with different agencies, moving from Junior, Mid-weight, Senior and now to Head of Design level.
2. What does a typical day look like in the life of Creative Race's Head of Design?
No two days are the same for me as Head of Design. The role is quite varied; therefore, I can find myself covering a variety of disciplines. My day starts with a WIP (work in progress) call, reviewing existing projects passing through design team, as well as planning in my own time booked out on design jobs. I review design work with account handlers and designers twice a day, once at 9.30am and again at 2pm. This gives everyone across the business chance to review their progress and get a sense check on how their projects are progressing.
I often have client facing calls booked in and or in-person meetings to attend as well as occasional press passes at print suppliers and Art Directing on photoshoots. This means I split my time between working from home, in the office at CreativeRace, from suppliers, client offices or photography studios. I am also responsible for the rest of our Design Team, providing line management support and 121 mentoring.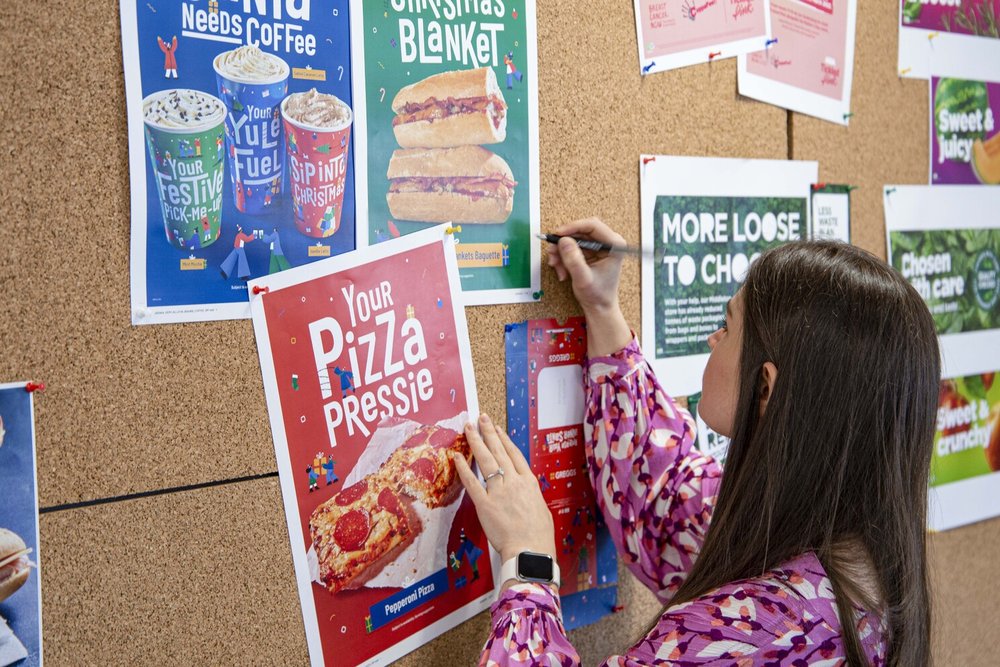 3. Can you share with us the previous campaigns you have worked on?
I am entirely responsible for all the in-shop POS comms and digital signage campaigns for Greggs, producing both print and digital content, managing photography requirements, and acting as their Brand Guardian. Most recently, the design team and I have created the Greggs Christmas campaign, working hard to deliver a seamless cross-channel experience. Creative stretched across packaging, POS, gift cards, staff uniforms, shop window innovation and digital comms.
My current and previous roles have given me experience working within many sectors – delivering campaigns to small start-ups as well as established international brands, including: FMCG, retail, FOTG, education, healthcare and property. Notable clients that I have been fortunate to work alongside include Greggs, Asda, Pets at Home, Fever-Tree, Virgin Care, Halfords and Crown Paints to name a few.
4. How do you overcome 'creative block' as a Graphic Designer or are there any challenges you face being in a highly creative profession?
Creative block and self-criticism are two of the most common themes within the creative process. At any stage in your career, they never really go away. Arm yourself with as much research as possible and clearly set yourself design parameters to work in at the start of any project. Providing yourself with structure to sense check against, is the best possible practice. I find working in a variety of spaces and allowing myself to 'walk away' helps me refocus on the task at hand. If you've 'hit a wall', be honest with yourself and request a check in with your peers or allow yourself time to take a breather, get some fresh air, walk away from your workspace and reflect. Working in a silo and persevering will only exacerbate your 'creative block'.
5. What tips would you give on planning a successful campaign from a Graphic Designer's perspective?
Someone once said to me, "If you give me half a brief, I'll give you half a job."
This statement really resonated with me and has stuck with me ever since. At the start of any project ask yourself, have I got everything I need to start this brief? Do I fully understand what is being asked of me? Do I require any further information or assets before I start?
Don't be afraid to challenge a brief and ask for clarity. Without the tools to equip you to take on the job, you'll never truly be able to effectively deliver.
As successful campaign must be on brand, to brief and effectively communicate a response to a 'problem.'
6. As a Graphic Designer, what are the things you have to be mindful of when designing marketing visuals for marketing campaigns?
Understanding your audience is crucial. This affects the tone of voice and supporting imagery that can be used. So, making sure that your campaign works for the demographic in mind and is on brand, is imperative.
7. What advice would you give to any aspiring Graphic Designer looking to start their career in the creative industry?
Absorb as much creative inspiration as possible. Whether that be from nature, culture and travel, literature, friends, and family or online. Accessibility is all around us and available for the taking. Follow influencers, sign up to key trend reports and immerse yourself at exhibitions and talks. Get together a space for your creative book, be that Instagram, LinkedIn, Behance or a tangible portfolio.
Perseverance is key when graduating or starting out in a creative industry, don't be afraid to reach out on LinkedIn, pick up the phone or email. Internships are a fantastic way of gaining industry exposure and networking. Where possible try and get as many of these under your belt.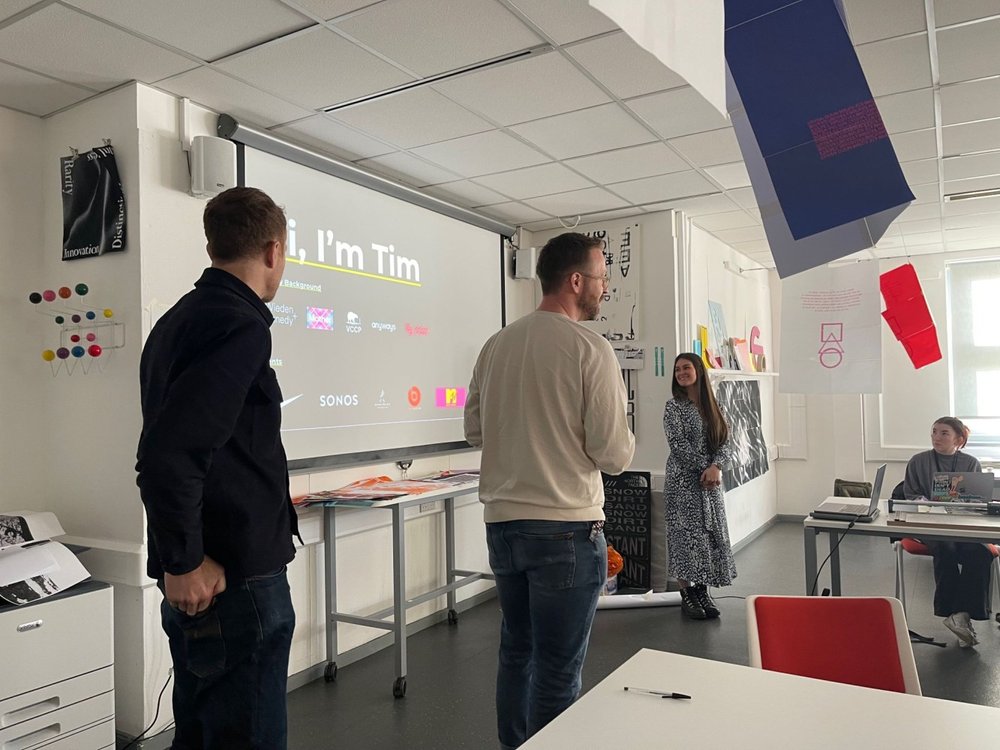 8. Where can our community follow and engage with CreativeRace and yourself on social media?
You can find CreativeRace on LinkedIn, where we've just launched a monthly newsletter. You can also find us on Insta and all the main socials.
I'm also on LinkedIn and you can see more examples of my work here.