In feature 004 of Creator Behind The Campaign, we speak to Josh Birbeck, Slim Chicken's Brand Marketing Manager. We hear about his journey as a Brand Manager in the hospitality industry, the inspiration behind Slim Chickens campaigns, advice to anyone starting a career in marketing and so much more…
1. Tell us about yourself, what is your current role(s) and what role(s) have you previously done in marketing?
My name is Josh Birbeck, I'm 30 and from Worcester.
My current role is Brand/Marketing Manager for Slim Chickens UK.
Previously I have worked freelance with start-up businesses for the last 7 years. Supporting them with the full marketing cycle.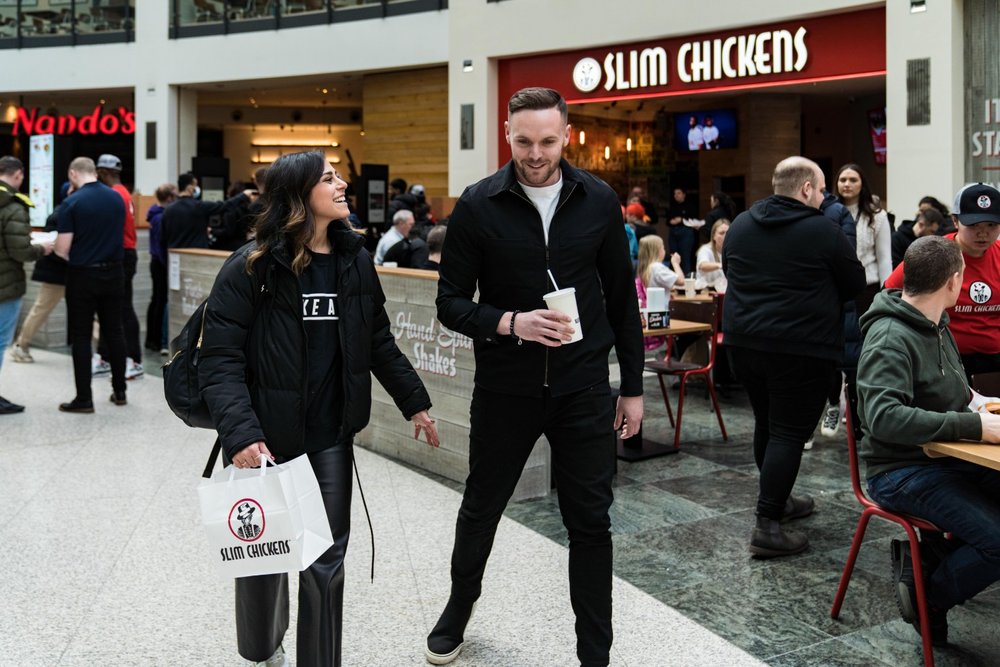 2. Can you share with us a typical day in the life of Slim Chickens Brand Marketing Manager?
A typical day for me is planning for our new store openings across the UK, working on new campaigns, local marketing support for all stores, working with our digital support agency & press team.
Alongside this I'm planning new activations, collaborations, menus, creating our social media strategy & working on the national marketing presence whilst growing brand awareness.
3. What was the inspiration and strategic brief behind planning the Slimdependence Roadshow?
As an American brand we wanted to celebrate Independence Day here in the UK.
So what better way than opening 4 stores for the 4th July across the UK all in one day.
From London, Milton Keynes, Leicester & Liverpool.
We wanted to do something different to the norm, that no one has ever done before whilst being disruptive.
So we built the worlds smallest slim chickens to embark on a roadshow tour with the digi van. Having Chunkz to launch this in London on day one.
People also had the chance to dine in & try slims on the roadshow before the openings. We also had the chance to win £4,444 worth of free slims for a year with our Slimpong game.
For opening day we had a 4 tender solo special on for £4.
4. Do you have a favourite campaign you have worked on at Slim Chickens? Why was this your favourite campaign?
For me it has to be my first opening of the flagship store in Cambridge Circus London.
We did a take over of "Chicken worth crossing the road for" which included OOH billboards, taxis, influencers, VIP opening night, 14 tender eating challenge with Leah Shutkever, DJ, grime violinist & magic with Ben Hanlin.
5. Are there any challenges you face in the marketing industry and how do you overcome them?
With the cost of living & inflation rising it's a hugely challenging time for everyone.
From our perspective in the food and hospitality world, our number one focus is to offer fresh food with an amazing experience & customer service.
Working in synergy with operations is also key, as well as offering true value to the customer with the product.
6. If you could share one piece of advice, what would you say to someone looking to start a career in marketing?
Be curious, forward thinking, ask questions, use data & insights to your advantage.
Listen to your customers and team.
Take calculated risks & most importantly be proud of what you do.
7. Where can our community follow and engage with Slim Chickens on social media?
You can follow Slim Chickens on: Instagram, Facebook, TikTok and LinkedIn
Our website is: Slim Chickens UK
Thank you for reading our fourth feature of Creator Behind The Campaign. Make sure you're following Because of Marketing on LinkedIn and Instagram for all the latest marketing campaigns.