As today is International Women's Day, it was an honour to have spoken to our latest Creator Behind The Campaign who shows empowerment, resilience, confidence and inspiration within the marketing industry.
In feature 013, we had a chat with Jo Bird, Creative Lead at Lounge Underwear who shares with us her career journey; how she drove forward female-centric campaigns at Gymshark to now leading the creative team at Lounge Underwear.
Jo also shares her typical day as a Creative Lead at Lounge, her favourite campaign she has worked on, creative industry trends for 2023, her biggest creative challenge and advice she'd give to the next generation of creatives!
1. Can you please share your career journey with us? What is your current role(s) and what role(s) have you previously done in marketing or in the creative industry?

I'm currently leading the creative team at Lounge Underwear. Lounge are moving into a new era (of sexy, iconic, epic-ness) and the team are all-hands-on-deck to build the best, most inclusive, inspiring and exciting lingerie brand in the world. Watch out, world…

Prior to Lounge, I was a Senior Creative at Gymshark, where I had been driving forward female-centric campaigns for 4 years. And prior to that I was actually a photographer's agent in London.

What I love about working with social-native brands like Gymshark and Lounge is that they are really moving the needle on what creativity looks like in modern marketing. That's both terrifying and thrilling at the same time. These brands have tested and challenged my traditional education of the creative industry and I'm forever grateful for it.

Oh, and they're both from my home town, Birmingham 😉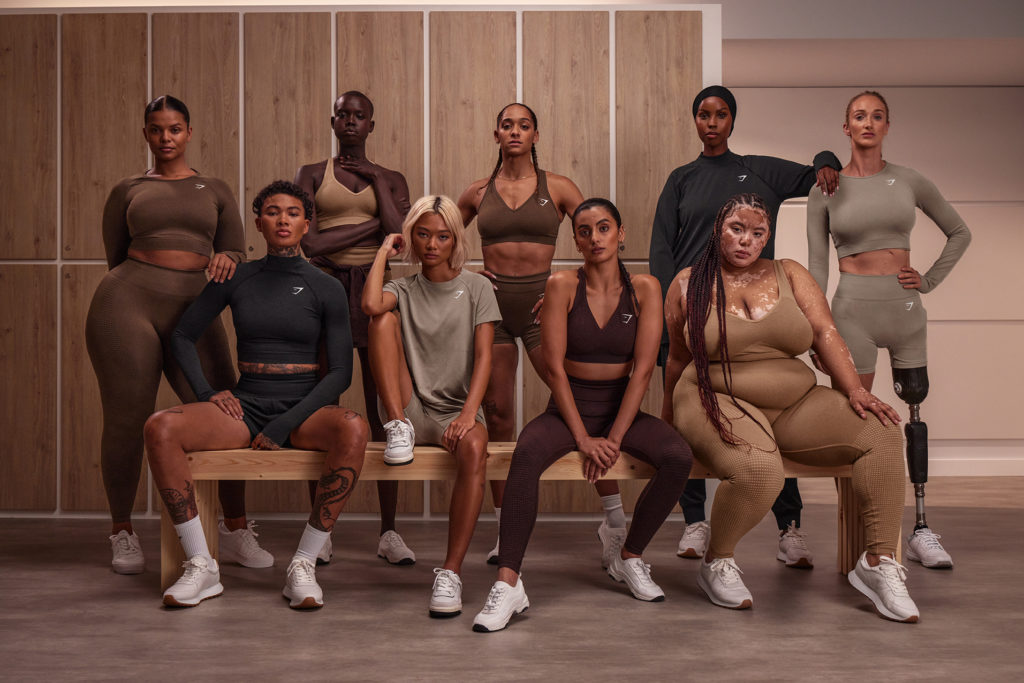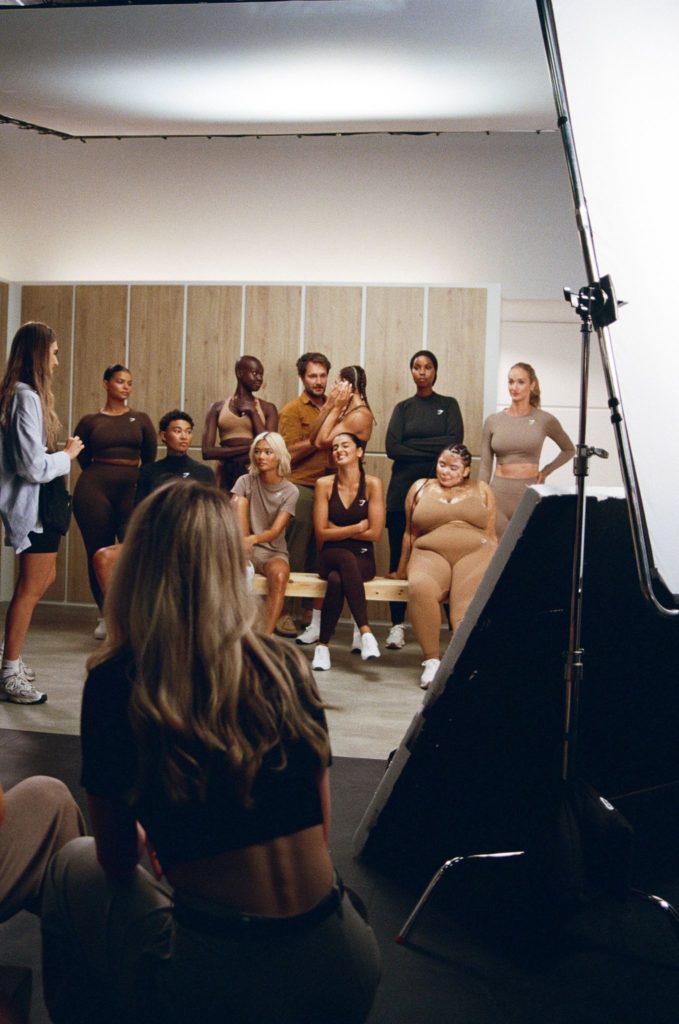 2. We know creatives never have two days the same, but what does a typical day in the life as a Creative Lead at Lounge Underwear look like?

Since moving to Lounge I have taken on a managerial responsibility. Honestly, I had been pining for it. It comes very naturally to me and it just felt 'right'. I had all these ideas of what a great creative leader would be like (probably because I didn't ever feel like I had a creative role model myself) and so now I spend most of my days hyping and supporting my team.

I think a great leader is someone who is happy to applaud from the shadows, while their team is in the spotlight. That's me right now. I'm dealing with top line strategy, the 'birds eye view' of the creative work, integrating the team with other teams, streamlining processes and cheerleading them all in their creative pitches. Anything and everything to give us ALL the best chance at nailing it.

I do also have a couple of my own projects to lead creatively, but I'm a real team player, so I like to pull everyone else into my brainstorms with me…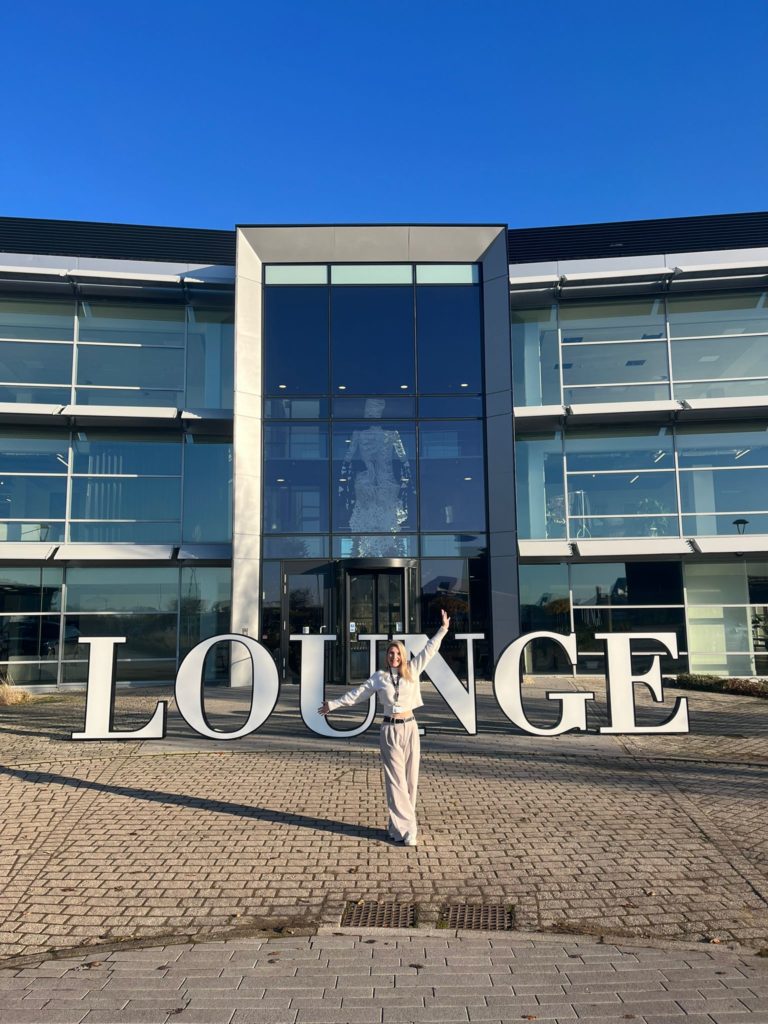 3. Your true passion is in "creating purpose-driven campaigns that make a difference for women".
What has been your favourite campaign you have worked on and why is this your favourite? Are you able to walk us through the creative process and share an insight into building a purpose-driven campaign please?

Yes! I realised this mission mid-way through my Gymshark journey. I was the only girl on the team for majority of my time there. At first, they handed swimwear campaigns, sports bras and International Women's Day and I sort of thought 'hmmm, predictable.' But then I got in my groove and I realised, my difference was my superpower. I think that's such an important mantra for anyone in their career.
So, I made it my mission to use my creativity to make a difference. My favourite campaign is last year's International Women's Day at Gymshark. Not because it was the most 'creative' campaign I've ever touched, but because it made a genuine impact.

I worked alongside a female copywriter, and from the beginning, we knew we wanted to use our campaign for good. You know, make an actual difference. So we pitched the idea of a Changemaker's grant and mentorship scheme, awarding 3 community members who were actively changing the game for women in fitness in their local communities. Gymshark approved $30,000 to be split across the 3 winners. That's life changing money! All because we sat in our creative seats and said 'let's not make this about us, let's make it about them.' I wish more people used their positions of power like that.

Anyway, we worked with an incredible project team at Gymshark to outline all the Terms and Conditions, the process, the applications. A bunch of us sat and read through hundreds and hundreds of applications. Word for word. I was in tears at some of them! And then we had an external panel select the winners through bespoke judging criteria.

Seeing videos of the winners receive the money was incredible. And it's this work that contributed to me winning Highly Commended at the Women in Marketing Awards.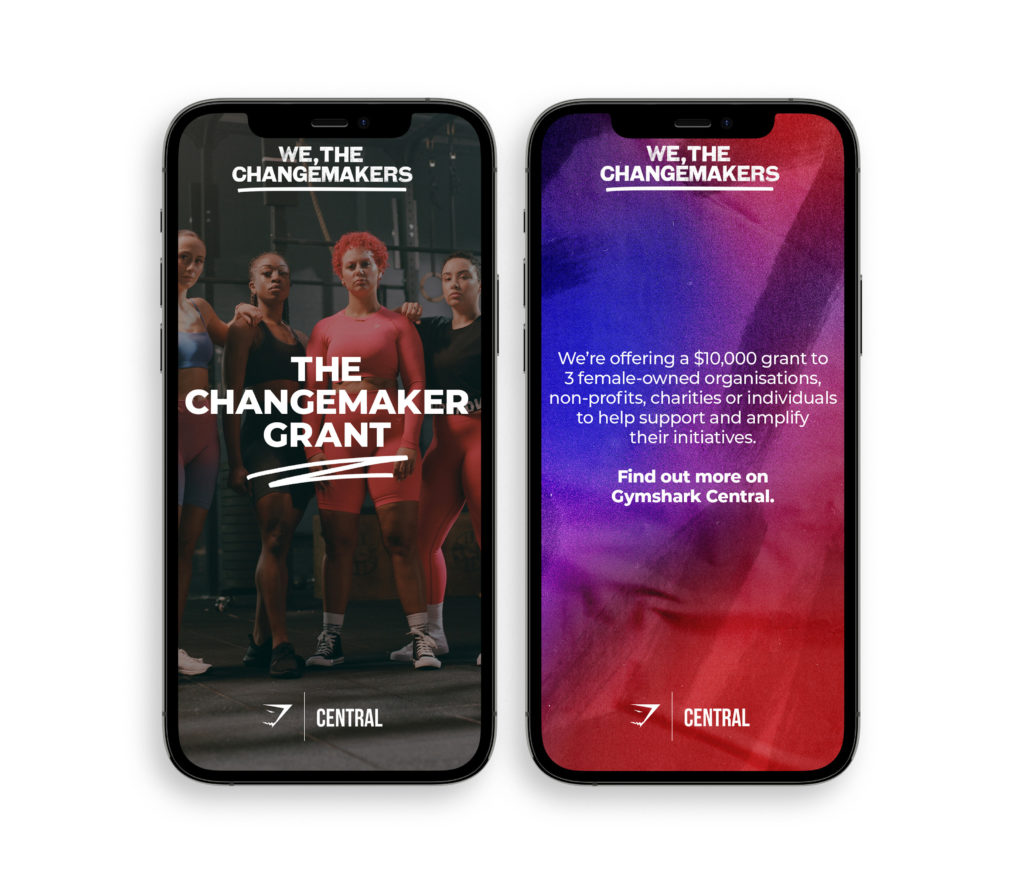 4. In your own opinion, what creative industry trends should we watch out for in 2023 and how could brands or marketers use them to gain a competitive advantage?

Firstly, I think it's the rise of the micro-influencer! Whilst the biggies like Molly-Mae will continue to influence on a mass scale, they're also very expensive to work with. Micro-influencers are accessible to brands with lower budgets and they exist within smaller, localised pockets and niches. This concept of smaller, localised pockets and niches is key.
Secondly, consumers are still grasping for real life experiences post-pandemic. Brands who are integrating digital and IRL strategies will stay on top. Whether that's through oversubscribed pop-up events, guerrilla marketing, sample sales (shout out Adanola) or experiential moments, the idea of creating a genuine connection with an audience and then sharing the 'hype' of that online will act as the ultimate form of social proof.
Finally, personal branding. Brands that are leveraging the profiles of their senior leadership team by allowing them to post authentically online whilst making regular connections to the brand itself, are going to see a big win. Gary V, Grace Beverley and Ben Francis are all brilliant examples. Customers want to know who is behind the logo. This is the ultimate inbound technique.
5. What has been your biggest creative challenge and how did you overcome it?

Staying resilient.

As a creative, it's your job to come up with ideas and pitch them to a room full of people. Sounds simple, but it's not. Because most of the time, that room full of people have their own ideas of how things should go. Or, they interpret your idea differently. Or the brief was wrong and they need to re-write it. And then when you bring ego and politics and budgets and timelines into play… things can go South pretty quickly.

There have been times in my career that I've wanted to quit. To go and get a job that's driven by facts, yes and no's, black and white's. Just so I can do a presentation and say 'this is THE right answer so you WILL approve it.' But if I'm being honest, the adversity is what has made me super strong.

You don't really learn much when you breeze through things. But you learn LOADS when you have obstacles. So now, I've learned to stay calm. To not take feedback personally. To root for the team rather than try and do it all solo. To listen to perspectives. To make others feel seen and heard. To fight for what I'm passionate about, but not to the point of sacrificing my own sanity.

Notice how all these lessons can be applied to life, too? 😉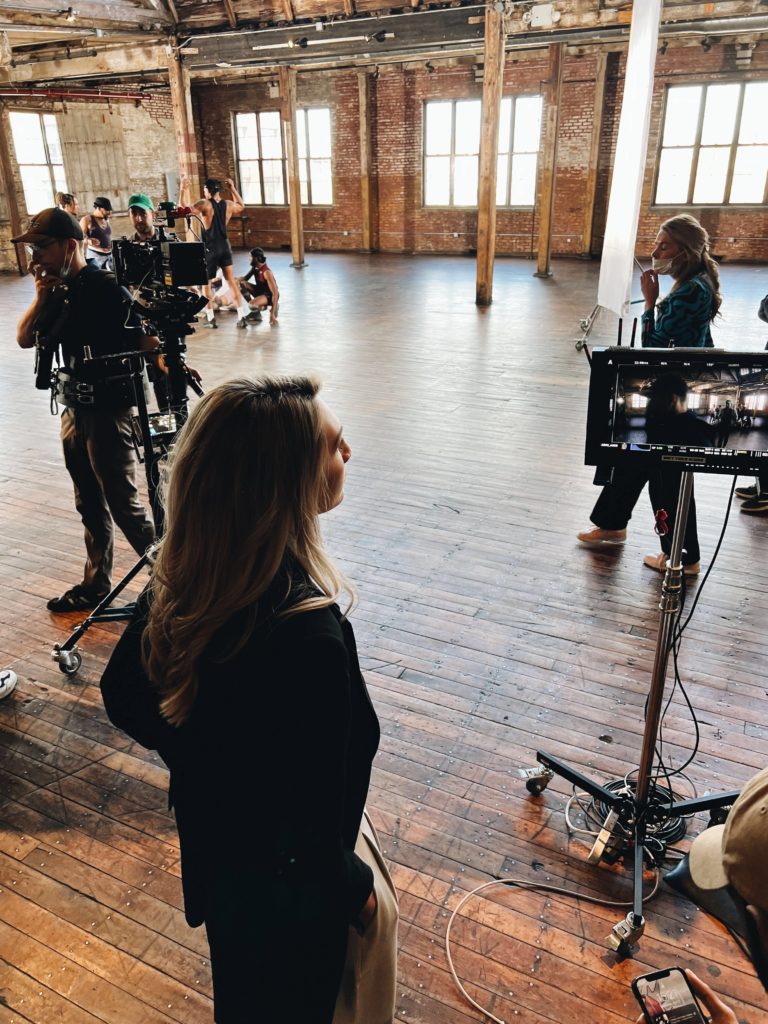 6. You have ten years worth of industry knowledge and experience. If you could give one piece of advice to the next generation of creatives, what would it be?

I would steal a Bruce Lee line and say "Be As Water" which means 'be gentle, to overcome toughness.'

Learn to ride the wave. Trends will come and go. Jobs will come and go. People will come and go. The most important thing you can do is adapt, stay true to yourself and enjoy the ride.
7. Where can our community follow and engage with yourself and Lounge Underwear on Social Media?

LinkedIn is my jam! I'm Jo Bird✨
Come and join me for all things creativity, motivation, big dreams and obligatory memes!
Thank you for reading our latest Creator Behind The Campaign and this month's special feature in honour of International Women's Day.
Make sure you're following Because of Marketing on LinkedIn, Instagram and TikTok for all the best marketing campaigns.