McDonald's launched an innovative marketing campaign during Netflix's Emily in Paris series… 🇫🇷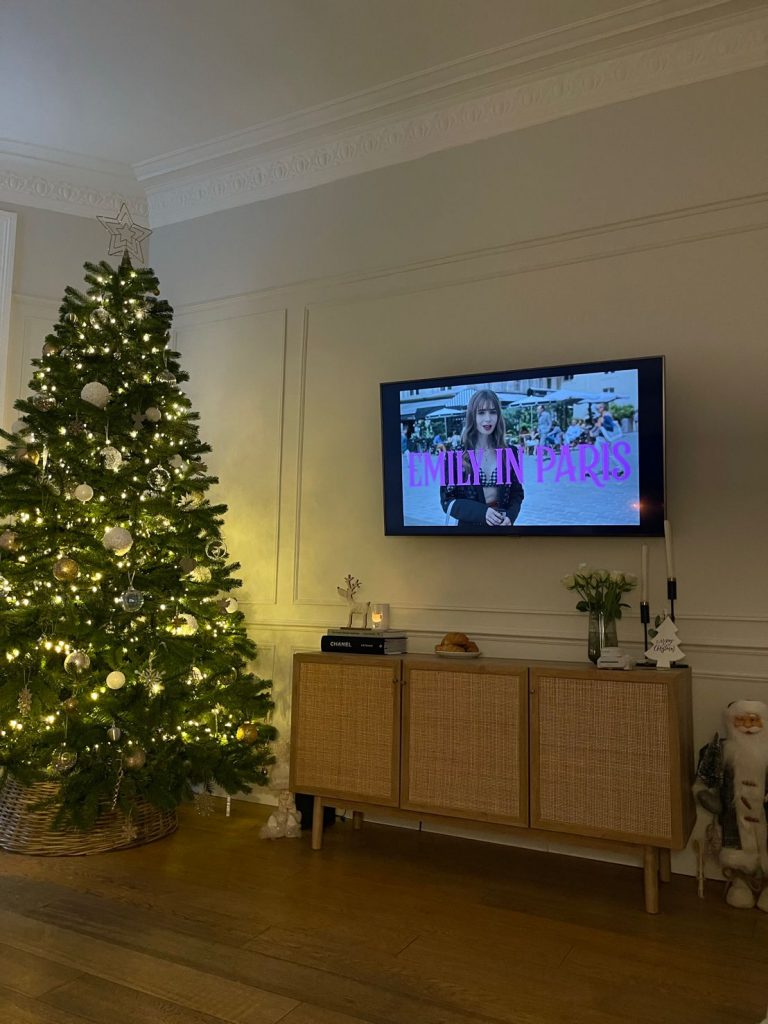 At the beginning of December, I watched the whole 10 episodes of Emily in Paris with my fellow Social Media friend as part of our Christmas Day get-together.
I mean, what else do two Freelance Social media Marketers do when you live an hour apart?
We had to find out about what Emily was getting up to in Paris and in her Social Media role!
But whether you are Team Alfie or Team Gabriele, the first episode hooked us both in with an announcement from Emily's ex boyfriend becoming Associate Manager of Global Partnerships for McDonald's.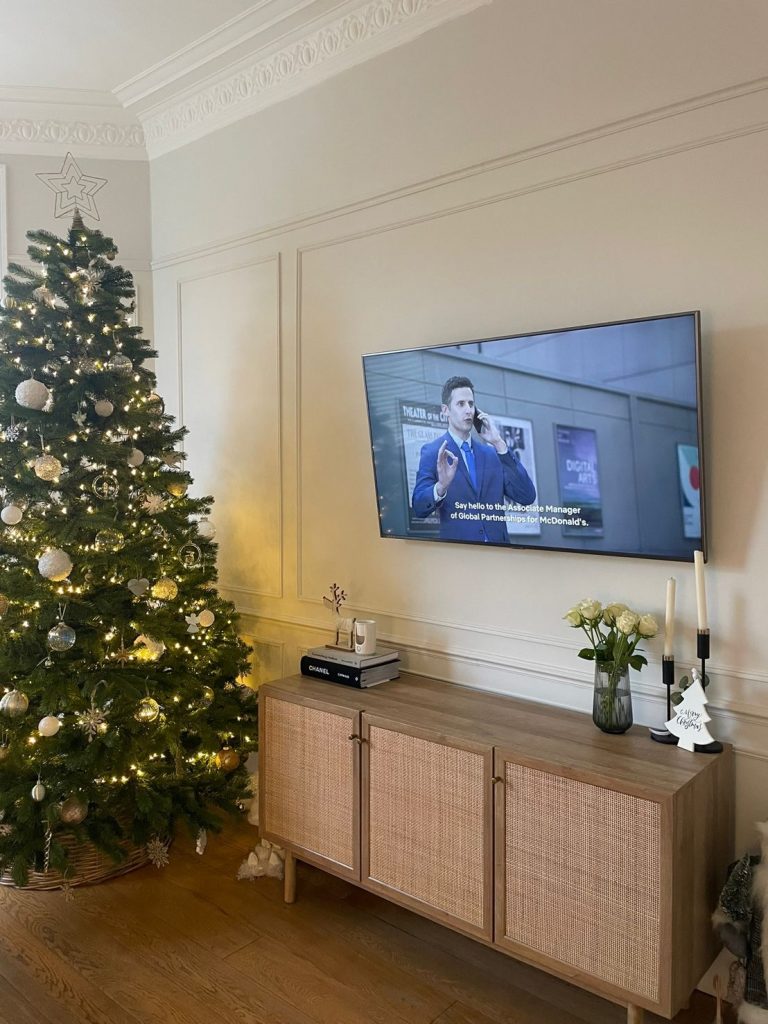 McDonald's… the biggest global Franchise being announced within 7 minutes of Episode 1.
We were intrigued! This was an interesting sponsorship deal and left us curious about the future of sponsorship deals with Netflix.
Emily's ex-boyfriend continued to tell her that McDonald's are looking for a Marketing agency in Paris to launch the 'McBaguette'.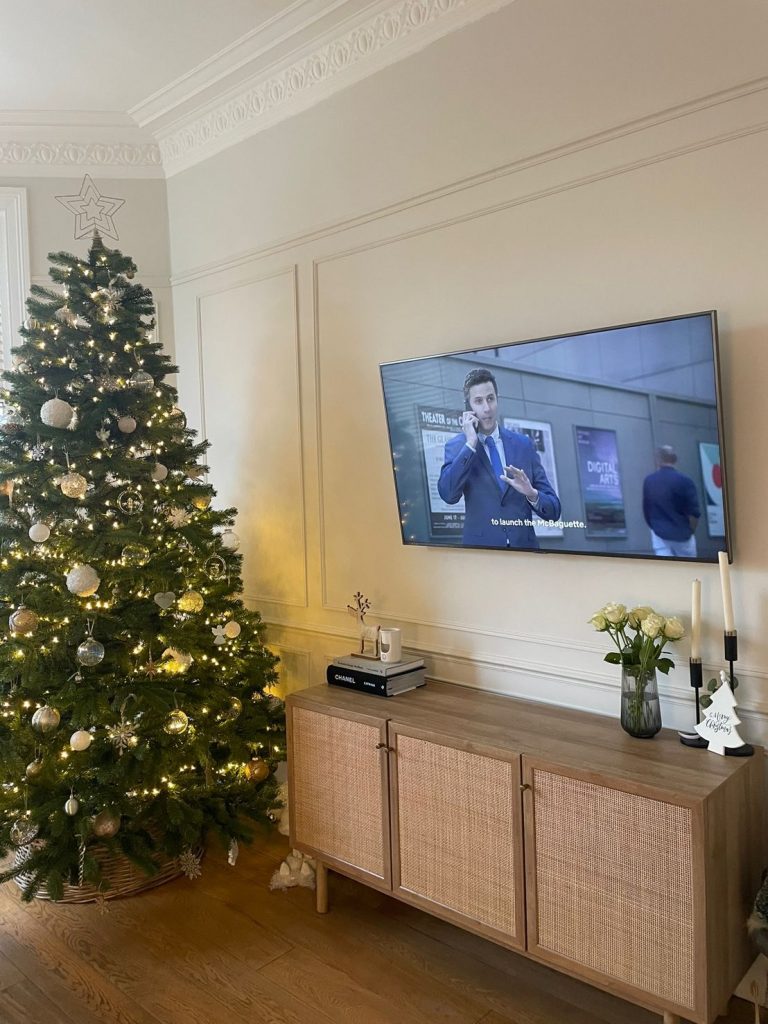 This was the most interesting product placement we'd watched on Netflix.
But I liked it and most importantly, it made sense!
Why wouldn't McDonald's partner with Netflix to launch a product during a popular series which is located within Paris and knows the series will be viewed by thousands worldwide?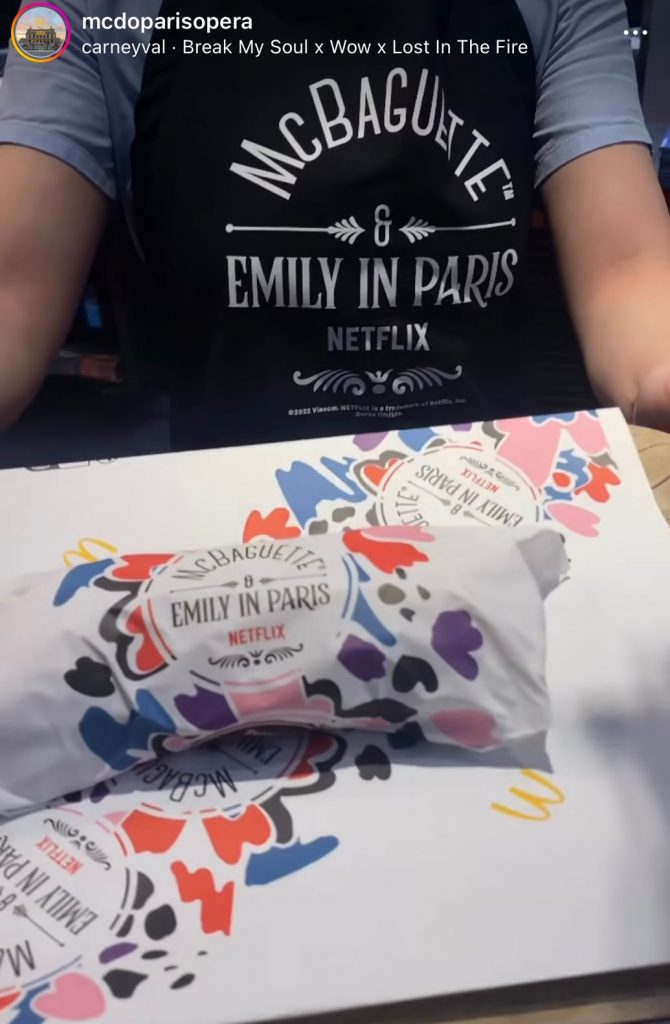 In 2023, I think we're going to see a lot more product placement and brand deals showcased during Netflix…
And continued offline as a huge marketing campaign. We have already witnessed incredible campaigns such as Stranger Things and Wednesday this year!
It's something I am so excited to see in 2023 and beyond!