In feature 012 we sat down with Adam Probert, Co-Founder and CEO of AXJ Media, a Hospitality Marketing Agency specialising in Content Production, Influencer Marketing and Social Media Management.
Adam shares with us how he found his passion for Social Media through creating his own experience, how brands need to be a creative and entertainment business first, advice to hospitality brands for their TikTok strategy, the challenges he's faced and so much more…
1. Tell us about yourself, when did your marketing career begin, what is your current role(s) and what role(s) have you previously done in marketing?
I've always been an energetic, passionate and optimistic person, but spent the first 25 years of my life struggling to channel it. I was constantly spinning in the mud. I spent my entire time growing up disengaged in school, college and in all my jobs. None of it interested me. I love food and I used to post all my meals on snapchat.
My friend reached out to me one day and said why don't you set up an instagram and call it Adam Eats. I followed his advice and became obsessed overnight. I started to grow my audience on instagram just before the time businesses really understood the value of social media. I started to get invites to restaurants to dine and share the experience with my audience. I knew I was on to something.
From there, I reached out to restaurants that had invited me in and pitched them to manage their social media and help them achieve the same success I had achieved for my own social media. I quickly gained a few clients and from there, my clients built out the business by asking for other services that I didn't yet offer but was very open to figuring out, those services being content production and influencer marketing.
About 6 months into the journey, my Co-Founder, Jack Dent (the yin to my yang) joined and we made a promise to each other to put everything we had into making it work. After 3 years of white labelling our services, we formed the brand & agency in 'AXJ Media' in 2021.
My role now is leading AXJ as CEO which mostly involves new business development, maintaining client relationships, setting the culture and hiring superstars.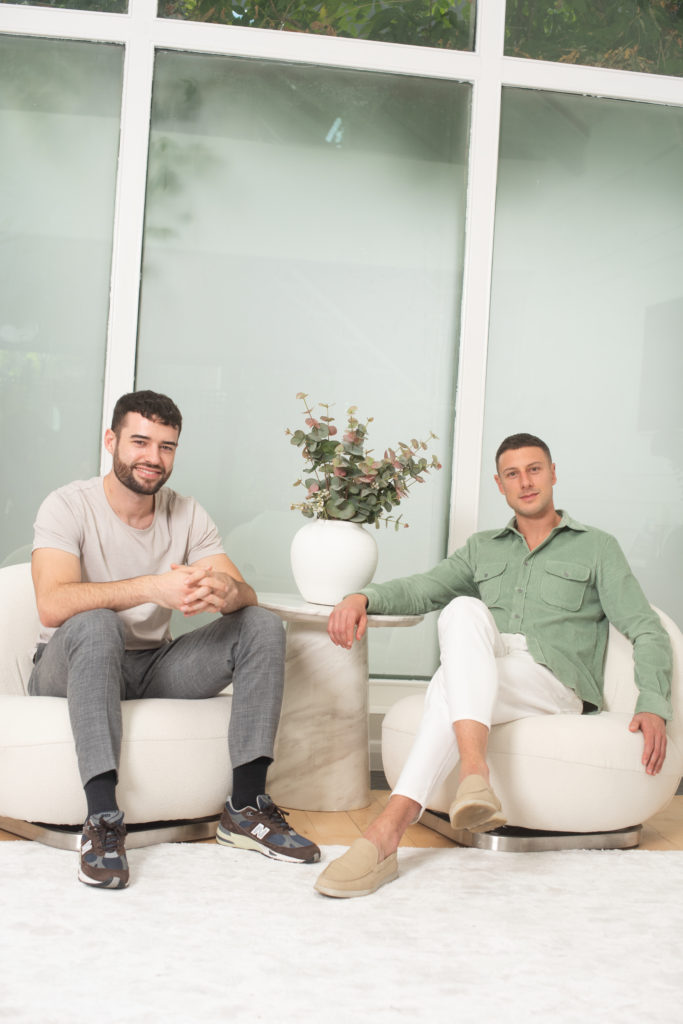 2. Are you able to describe a typical day in your life as Co-Founder CEO of a Hospitality Marketing Agency?
For the first 2 hours of the day, I do not touch my phone. This is my time to think, train, have a sauna & cold shower and prepare myself for the day ahead.
Then we usually have our team call to kick off the day and align on everything we need to prioritise for the day. I will then spend some time writing LinkedIn content for myself; I do this in the early part of the day because that's when my brain is firing and my thoughts are clear.
Client communication is incredibly important, so I spend a lot of my time in and out of WhatsApp chats, on phone calls and replying to emails. I will often have meetings with prospective new clients, whether that be in person or over zoom. Sometimes if we have a big client shoot, I will show my face to ensure everything is running smoothly.
Toward the latter end of the day, I usually give myself an hour to read and then I finish the day as I started it, back in the gym winding down for the day.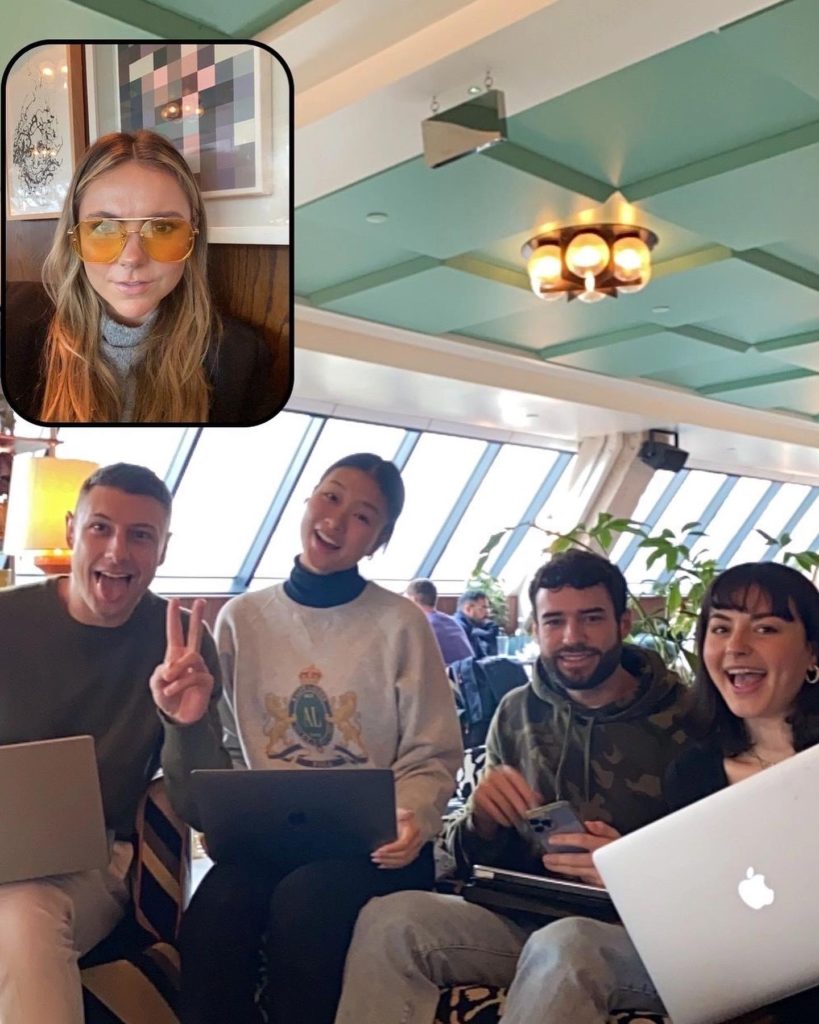 3. You mentioned that 'brands need to be a creative business first'. Are you able to elaborate on how times have changed through social media marketing and what tips or advice could you give to brands who haven't been putting creativity at the forefront of their marketing strategy?
I'd actually go one layer deeper on this now. Brands not only need to be a creative business they need to be an entertainment business. Everyone is sick of content that promotes and sells. We skip it or swipe past it at every opportunity. But if your content entertains me, I'm engaged.
This scares a lot of brands, who are used to operating within the confines of their rigid brand guidelines. But brands that are winning are embracing this and going all in on entertainment. See Ryanair, Duolingo, Liquid Death, for example. Airlines, language learning software and canned water are not typically the most exciting businesses in the world. That's why these brands knew they had to entertain first for people to be bothered about them. As a result, they won.
The rise of user-generated content will play an increasingly dominant role, as audiences gravitate towards first hand experiences and testimonials from real people. We will see the rise of the 'customer influencer'. With authenticity as the key driving force, brands will look to embrace word-of-mouth marketing, using their social channels to amplify UGC. This will help brand's stretch their budgets further, build stronger connections with their most loyal customers and help potential customers make more educated and informed purchasing decisions. Unpolished, raw, authentic storytelling will be an essential ingredient for brands in 2023.
Brands need to figure out how they can engage the Gen Z audience, who aren't just kids anymore. They have enormous purchasing power, great influence and are value-driven. They hold the keys to brand relevance. The attention game has changed. TikTok is the brand build for 2023 and yet brands are still funnelling the majority of their energy and resources on Instagram; resisting the change. You now need to be incredibly adaptable and agile if you want to win at marketing. Go where the attention is.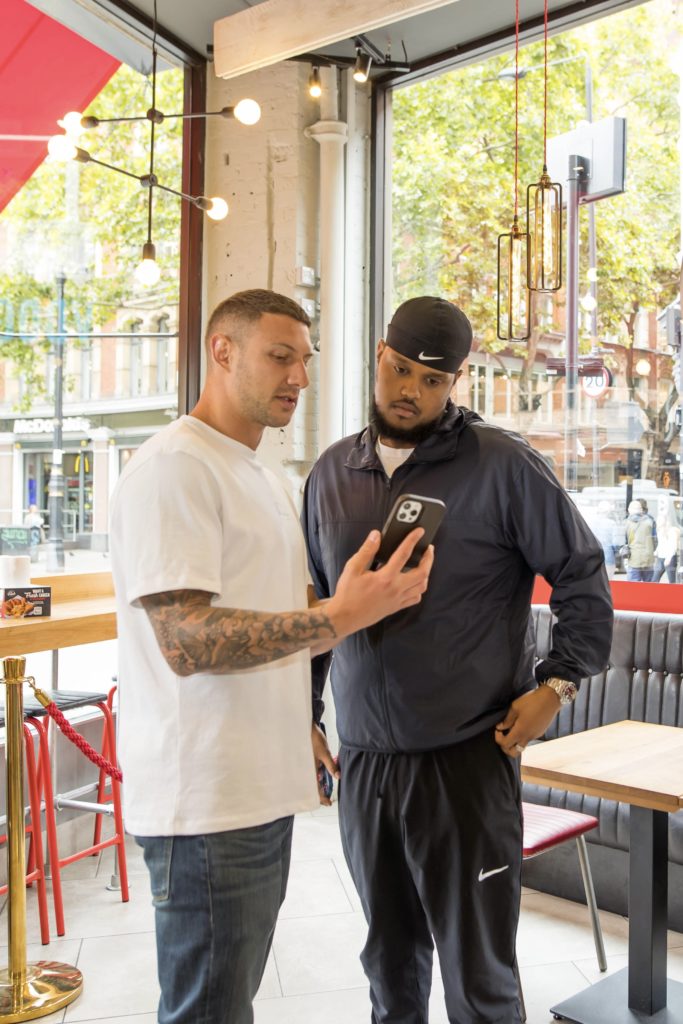 4. What has been your favourite campaign you've worked on and what were your takeaway lessons when building and executing the campaign?
What I've enjoyed most recently is launching brands on TikTok. We as an agency have been pushing our clients with their own creative boundaries and step outside of their comfort zones. Demonstrating to them the value that this 'risk' can give.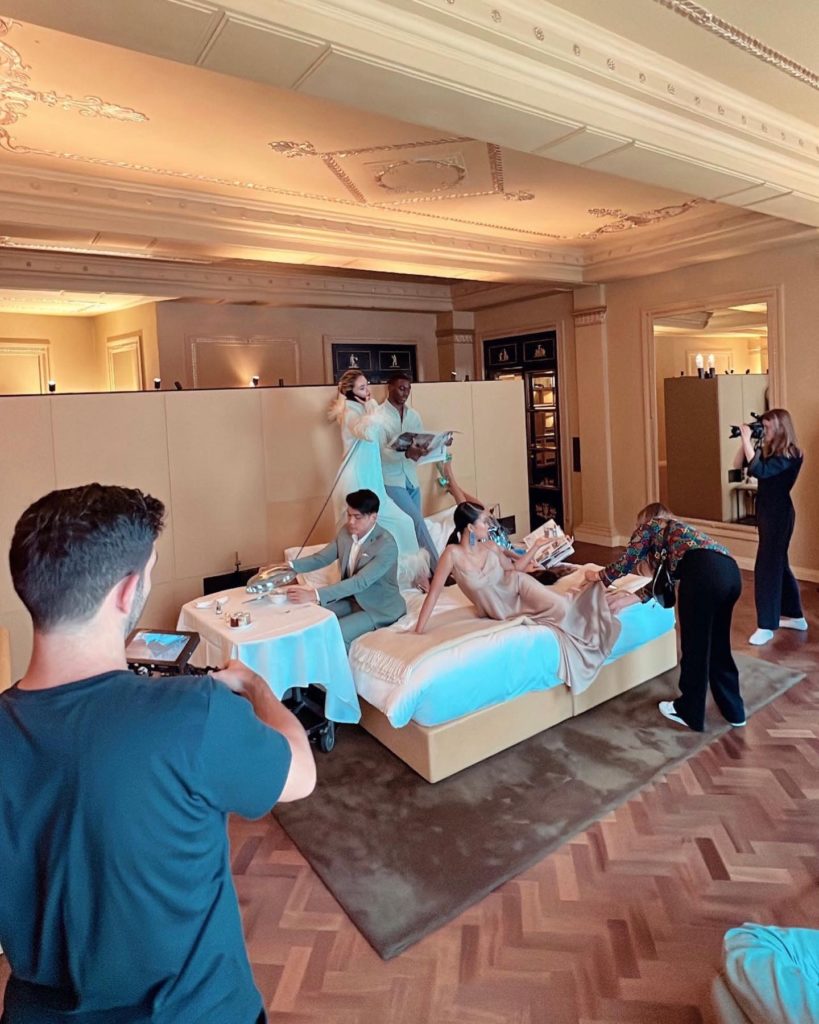 Our first piece of TikTok content for The Ivy Asia, for example, went viral with a slightly controversial post about stealing the fish that sit on the tables at The Ivy Asia restaurants.
A key takeaway from this launch campaign was that you need to find a talking point when creating your content. You need to make your audience stop scrolling. Which means your content can't be vanilla. Find an angle that gets people rewatching, sharing and commenting on your content. A sprinkle of controversy can go a long way in making your content a success.
5. TikTok is becoming an unmissable opportunity to grow brand awareness. Can you tell us why brands, especially in the Hospitality Industry, need to be on TikTok and what advice would you give to them for their TikTok strategy?
TikTok recently surpassed Google as the most visited website in the world and is the fastest growing media company to ever exist. This app is winning the attention game, it's not even close. TikTok has more daily watch time than Netflix. This is where the eyeballs are right now, and the hospitality industry needs to get in front of them.
The Senior Vice President of Google recently reported that almost 40% of young people go to TikTok (or Instagram) when looking for a place to eat, as opposed to Google Search. That's because when you search for a hospitality business on TikTok, you get a much more authentic sense of what it's like to experience it, compared to a Google search. If you're searching for a restaurant on TikTok, for example, you can see a realistic version of how dishes and drinks are presented, hear what people liked and disliked about their experience, as well as get a genuine idea as to how much you'll likely spend.
With 83% of TikTok users saying they have visited a new bar, hotel, restaurant that they discovered on the platform (OK COOL), it gives hospitality brands an immense opportunity to tap into new customer bases. If you're not striving to be discovered on TikTok, you're missing a huge opportunity.
My advice to hospitality brands for their TikTok strategy is to have fun with it. The content that you've been creating for Meta/Instagram, isn't going to work on TikTok. Test different content styles and trends out, find your niche and double down on it. The platform gives you a huge opportunity to let your hair down and not take yourself so seriously, so enjoy the process. The sooner you get started, the sooner you'll figure it out.
6. Could you share the biggest challenge you have faced whilst building a marketing agency and how did you overcome it?
The biggest challenge I've faced when building a marketing agency is self belief (which might surprise a lot of people who know me). I sometimes get imposter syndrome and question myself. Which is actually perfectly normal. If you aren't feeling these emotions, you aren't putting yourself in hard enough situations. It's beautiful because this is where growth happens. You have to go through challenges in order to grow and become the person who can handle the next level. It's all a process and overcoming this challenge is a daily battle.
The way I do it is by recognising that I am not my thoughts and that everyone goes through this at every level. I've learnt how to regulate these emotions and not become suffocated by them. The entrepreneurial journey is tough, but so worth it.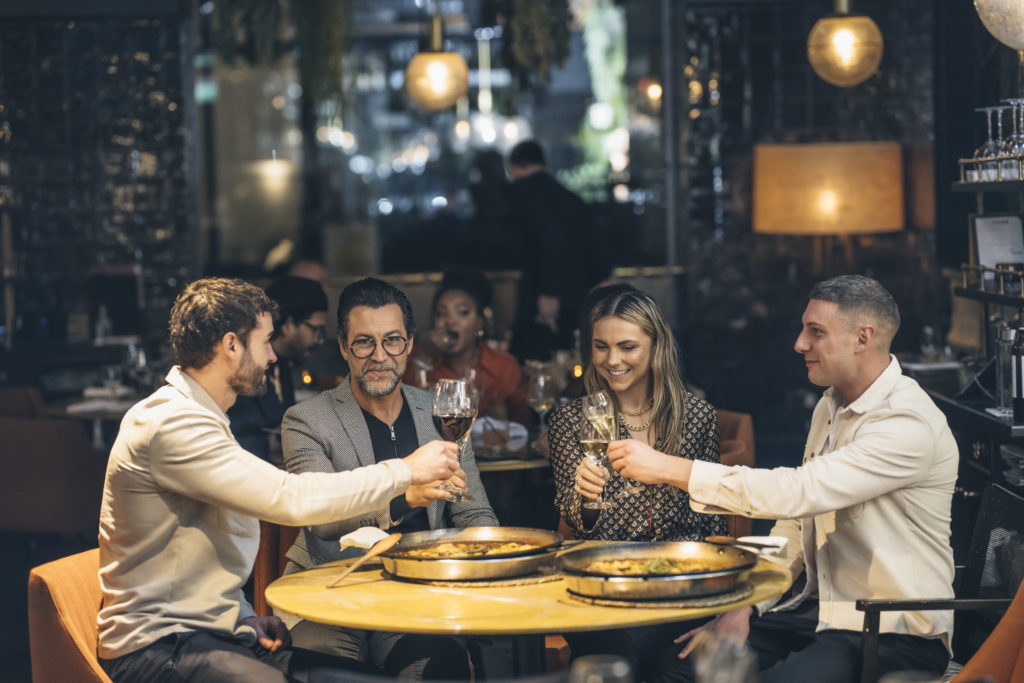 7. Where can our community follow and engage with yourself and AXJ Media on social media?
You can follow me on:
LinkedIn: https://www.linkedin.com/in/adam-probert-09b038205/
Instagram: https://www.instagram.com/adam__probert
You can follow AXJ on:
TikTok: https://www.tiktok.com/@axjmedia
Instagram: https://www.instagram.com/axjmedia/
LinkedIn: https://www.linkedin.com/company/axj-media/
Thank you for reading the latest feature of Creator Behind The Campaign. Make sure you're following Because of Marketing on LinkedIn, Instagram and TikTok for all the best marketing campaigns.